4 Text Marketing Ideas For Auto Dealers
4 Text Marketing Ideas For Auto Dealers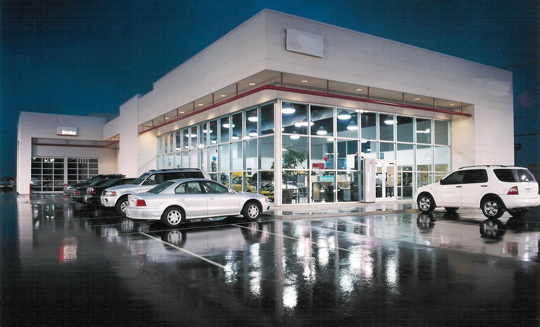 Text marketing serves as a promotional means for auto dealers, and it is a beneficial service that brings the opportunity to revamp your business, increase profits and gain more awareness of your dealership. Text message marketing works wonders with both new and used dealerships, and so far the results have been a success.
Auto Dealership Marketing
There are a plethora of fun ideas and creative methods of using text marketing at your auto dealership and if you've not already jumped on several of those opportunities you're really missing out on a ton of benefits. Text message marketing works via opt-in, meaning you're never bothering anyone with unwanted messages, and you're only sending your messages to those with a genuine interest in what you have to offer to them.
Take a look at the following 4 ways to use text marketing to your advantage at the dealership. These creative ideas are easy to do and fun for both the consumer and the dealership so it is in your best interest to put them to work for your dealership, too.
1.    Text for Price
If you're an auto dealer that doesn't advertise pricing directly on the vehicle, text marketing could be just the right way to gain a number for your marketing list and gain consumer interest in your car. For example, you could place a sticker on the car saying 'for rates on this vehicle text 'Honda car' to 31996.
2.    Helpful Car Care Tips
After a person purchases a car from your dealership why not help them extend the lifetime of their vehicle by sending car care tips via mobile device. Since this is an opt-in only program there's no worry of bothering any one with unwanted messages, and you will be giving many customers a great service they really want. Make those tips tailored to the model and make of vehicle they've purchased, send them sparingly and see the smile on the face of your audience.
3.    Specials/Sales/Incentives
When a person is ready to buy a car nothing can pursued them to go ahead and purchase better than a good price or incentive on the vehicle they want. Create a sales event and send notification via text message to make life easy and get an interested customer to sign on the dotted line. For an added touch to the fun, make an offer specifically for those who are on your marketing list. One incentive that many dealerships are using these days is one that involves holiday promotions with free turkeys for test drives. Something like this could work for your business, too.
4.     Give them something for Free
There's tons of freebies that an auto dealership can offer, and this is an offer that you can be sure will pull in tons of names and numbers for your marketing list. From a free inspection to a free oil change, send a coupon via text message and see the amazing response that you will get.
Auto Dealerships Benefit with Text Marketing
In the last few years text marketing has grown considerably, and today it is one of the most effective and easiest ways for an auto dealership to spread the word about what they have to offer. Text marketing is personable, customizable and beneficial for everyone that is involved. There are many ways that text marketing can be used to help your dealership, including the four ways listed above. Ensure that you put them to good use and get more out of each day. And don't be shy about using the other methods of text message marketing that you will discover along the way as well.