Text Message Marketing: Pay Attention to your Frequency
Text Message Marketing: Pay Attention to your Frequency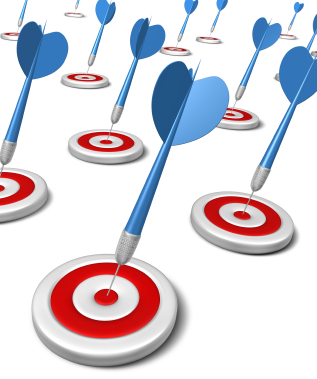 In recent years text message marketing has risen above the competition and become one of the most commonly used, and preferred, methods of communicating with consumers and for marketing a business. Its popularity comes with the increase in technology, including smartphones, which enable a company to deliver more exiting offers and information than ever before. In recent polls, consumers stated they would much rather here from a company via their mobile device than email or telephone, and they're much more likely to use a coupon from this source, too.
It is not Always a good Thing
While it is certainly growing in popularity and beneficial to both the company and the consumer, one thing that all businesses who are using the form of marketing must know is that too much of a good thing can quickly turn it bad. If you're participating in text message marketing, paying attention to the number and the frequency of your messages is imperative to your success.
It is important to use your text message marketing wisely. Use it when there is something really important that you need to tell your customers. This could be to send out a contest or a sample offer, to notify a customer of an upcoming sale or for a freebie or other offer.
Could you imagine your phone going off every few minutes and the message coming through is from a department store or a restaurant's text marketing list? Chances are you would become pretty irate and would not want this company to bother you anymore, especially when the information being sent is useless and of little value. This is exactly how your customers feel, too.
You're excited about your campaign without a question but your excitement should be contained so you're not causing customers more irritation and annoyance than enjoyment. This Is one of the easiest ways to get customers to 'opt out' of your text message marketing list.
How Often Should a Message be Sent?
There is not really a 'right' schedule in which to send your text messages. As long as you're following the rule of sending only important information this shouldn't be a problem. One text message per day, maximum, should be sent to those who are on your list. Most companies choose a schedule more like once per week, but this is entirely up to you.
While you do not want to scare people away by sending too many messages, you also do not want them to forget about you by sending messages out too infrequently, either. With a once per week schedule you can be sure that customers know that you're there and you're not sending to many messages their way.
Tips for Text Message Marketing
Here are a few things that you should keep in mind when conducting your text marketing campaign.
Keep in mind that not everyone has unlimited text messaging, thus if you're blowing their phone up with messages you could be costing them dearly. This is not going to something they thank you for, either.
Determine what is and what is not of value and worthy of being sent out in a text message. Customers want coupons, deals and information and if your offer isn't meeting those qualifications it may not be text message material.
To determine the frequency of your marketing messages you may want to take things to the next level and look at how much each campaign can help you profit. Can you help your business on slow days with a text message? Is it only beneficial during certain times of the year? Follow these trends for the best results.