With Text Marketing, Timing is Key
With Text Marketing, Timing is Key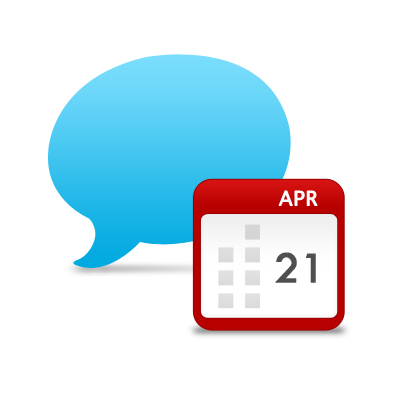 If your business or organization is currently utilizing text message marketing you definitely understand its ease and benefits. There are several components of text marketing that help to build it up as one of the most effective marketing methods today but sometimes companies tend to forget about how important the timing component is in their campaigns. Let me tell you right now…. It's wayyyyy important! Let me explain…
Some of the other reasons why text marketing is so powerful is because almost every text you send out is read. About 99% are read in fact. Furthermore, 95% of all those text are actually read within the first 5 minutes. Compare those open and read rates to email where the average is only 22%! Between the junk box and people just clicking and deleting, not many people actually are receiving your promotions or notifications when it comes to email.
Another reason why text message marketing is so powerful is because it's extremely targeted! The only people you will be marketing to are people that really care about what your business or organization has to offer. Unlike social media streams like Facebook, no one will follow your business via text if they really don't care. Think about how many times you've clicked the "Like" button for a restaurant or other business's fan page just because you've visited their location before. If you're like me, you've done so on several occasions without really caring too much. With text, people only want marketing and updates from companies they care about and plan to patronize in the future. It's such a personal stream of communication that's normally reserved for friends and family. Your business should feel honored when someone joins your list.
Timing is the other component of text marketing that really amplifies it's marketing power. The fact that your patrons will read your text precisely when you send it opens up the possibilities for an even larger return on your marketing investment if done right. Let's dig deeper…
If you're not familiar with the 5 P's of marketing, they are as follows…
Product
Price

Place & timing

Promotion
People
So your text marketing campaign features a product at a special price with a cool message and is sent specifically to your patrons… That covers 4 of the 5 P's. What about place & timing? That's what links it all together.
If you send a dinner special out via text at 7 PM during the Super Bowl, how many customers do you think will come into your restaurant looking to grab a table? Probably not that many.
It's obvious that timing is a key player in your text campaign's effectiveness. It's also very surprising how often businesses don't seem to consider timing with blasting out a text coupon to their subscribers.
If you own a restaurant and are looking to send out a lunch special, send or schedule it to drop at 11:30 AM, right when hungry office workers are starting to think about what's for lunch. Think about how much more effective that will be!
If business happens to be slow on a particular night, send out a spontaneous text offering your customers a valuable incentive for swinging by to grab a bit. You must make sure to send your texts out when they will create the most value for your customers. This increases the relevancy and likelihood that they will take advantage of your promotions. If you don't have the ability to be there to send your text message out at a particular time, you can easily schedule it to go out whenever you need.
With all that being said, it's very important that you pay attention to what your text marketing campaign is about and make sure that the timing is optimized so that you will receive the maximum amount of benefit. If you haven't taken timing into consideration before, feel free to test it and see exactly how much greater of a return you'll actually see.