Hey Small Business Owners! Stop Wasting Precious Marketing Dollars
Hey Small Business Owners! Stop Wasting Precious Marketing Dollars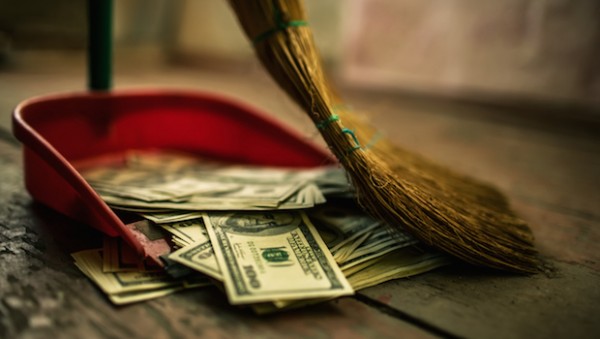 It goes without saying, we're huge fans of text message marketing. With that said, we'll never encourage you to put all your eggs in one basket. As marketing professionals, we'll be the first to tell you, that just doesn't make sense. For a small business owner, this type of behavior is even more detrimental. Relying solely on one marketing method can potentially destroy your business, especially if certain circumstances arise. You need to diversify. As one method begins to outperforms the other, funnel more spend into that initiative. When choosing how to invest your marketing dollars, follow these important rules.
Always invest in at least three different marketing methods. 
Never put all your eggs in one basket, but at the same time, don't spread your spend thin. (Try saying that three times fast!) Don't divide $50 among ten different initiatives. In order to see a return, you must spend enough to make it worth your while. That's why, in our opinion, three is a good number, and an easy way to gain momentum.
Measure the ROI of each method.
Is text message marketing affordable? Absolutely. We even offer a free plan. All things considered, you still should be calculating your return on investment. Otherwise, how else will you know if it really works? Especially for small business owners, this step is absolutely crucial. How do our text message marketing customers calculate ROI? Keep an eye on your detailed analytics, list growth, and offer redemption rates.
Understand your customers, and what they respond to best.
If your customer base consists of golden agers, then don't put all your time and energy into social media marketing. It's not that this method won't be effective, it's just not the best choice. Make the best choice for your customers. Ask yourself, "What's the quickest, easiest, and most affordable way to touch base?" On top of that, always make sure you're touching base with qualified customers. Don't spend money on people who are half interested in your product or service.
Above all else, be smart with your dollars. Focus on growing your business via educated marketing decisions.
Ready to partner up with top text message marketing provider, Slicktext.com? Give us a call today at 1.800.688.6290 to sign up for your free plan.