How to Motivate Employees to Promote Your Text Message Marketing List
How to Motivate Employees to Promote Your Text Message Marketing List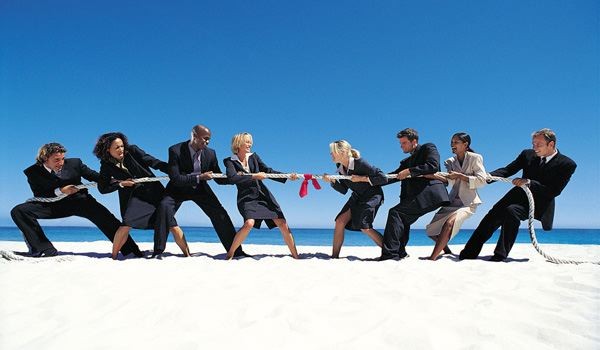 So you're all about text message marketing, but having trouble getting your staff on board. They don't really understand it, and because of this, don't know how to explain to your customers. On top of that, they also ask "What's in it for me?", as all employees do at some point or another. How do you motivate employees to promote your text message marketing list? We'll give you a hint. Offer an incentive. If you haven't noticed, we're all about incentives at Slick Text. Just like you provide incentives for your customers, you must also offer them for employees.
You can't expect every single staff member to take up the text message marketing cause like it's their own. Motivate your employees with these great ideas.
If you own several different locations of the same store, encourage a multi location competition.
Set specific start and end dates. Use our detailed analytics to track list growth. At the end of the contest duration, reward the winning location with a night on the town or a monetary prize. If you give your employees incentives, they're much more likely to engage customers. Looking to spice it up a bit? Set a minimum opt in rate of 30%, and anyone who exceeds this goal wins a prize.
If you only own one location, track each employee's individual progress.
Depending on the size of your staff, you can allow employees to form small groups. If you run a small mom and pop store (usually 5 employees or less), give each person a go at the prize. Post growth rates on a public bulletin board, and update once a week. This encourages everyone to take ownership of their progress, and work accordingly.
Encourage an after hours brainstorming session. 
Keep it casual. Go out for appetizers and a few drinks at a local restaurant, and come up with some great promotional ideas. This type of get together will prove to be much more effective than a structured sitdown. People are the most creative when they're relaxed.
P.S. Looking to find the most effective way to promote your list?
Encourage each location/employee to test out a different method. For example, in one location focus on in store flyers. In another location, rely on word of mouth. In the third location, push list promotion via social media. This is a great way for you to figure out which method is the most effective.
At the end of the day, it's all about incentives. With text message marketing, if you don't offer incentives to potential subscribers, they won't sign up. The same goes for employees. Motivate them with an awesome incentive, or risk not getting the most out of your list.
Ready to partner up with top text message marketing provider, Slicktext.com? Give us a call today at 1.800.688.6290 to sign up for your free plan.