How to Encourage an Upsell with Text Message Marketing for Restaurants
How to Encourage an Upsell with Text Message Marketing for Restaurants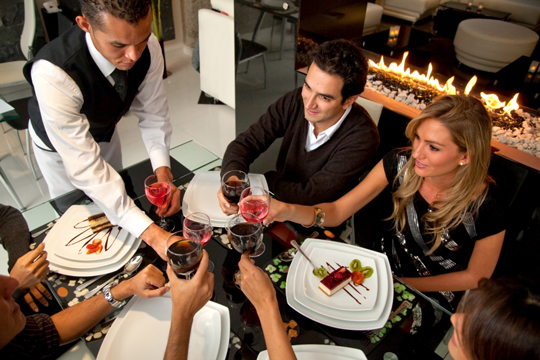 Text message marketing for restaurants is a complete no brainer. What better way to reward loyal patrons and encourage new foot traffic? If done correctly, all restaurants will find extreme success with text message marketing. Did you know that this mobile communication tactic can even help you, the restaurant owner, increase upsells and order totals? On top of that, this marketing method is immediate and affordable. Your return on investment will be more than satisfactory.
On any given night, a portion of patrons may frequent your establishment with one goal in mind: redeem the text message marketing offer. However, others will just be there by happenstance, and this is a perfect opportunity to upsell and grow your list. Present them with an exclusive offer, invite them to opt in, and as a result, increase your order total.
For example, let's say you're currently running a buy one appetizer, get one 1/2 off offer. In order to grow and promote your list, make sure this exclusive promotion is only available to your current subscribers. With text message marketing, always make your subscribers feel like VIPs with special offers.
Inform your wait staff of this promotion, and ask them to invite all new patrons to opt in. If they're waiting on a table of two, they can present this offer upon initial greeting, and automatically encourage them to increase their order total by opting in to your list. For patrons that were already planning on ordering an appetizer, they'd be silly not to redeem.
This is the best advice we can give you when using text message marketing for restaurants: don't overcomplicate the opt in incentive. Keep it simple, yet appealing. The above offer will easily increase opt ins, which leads to higher order totals. Why get just one appetizer when you can save on two? If you're a restaurant owner, text message marketing is easiest way to increase business and reward patron loyalty.
Ready to partner up with top text message marketing provider, Slicktext.com? Give us a call today at 1.800.688.6290 to sign up for your free plan.