Don't Screw Up! The Wrong Way to Use Text Message Marketing
Don't Screw Up! The Wrong Way to Use Text Message Marketing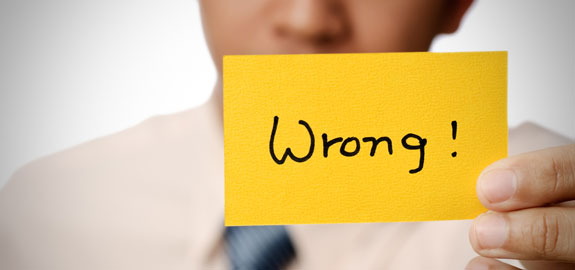 As with all marketing tactics, there's usually a set standard of best practices you should follow. Before diving into any new methods, do your research. Know what works and what doesn't. Above all else, set goals. If you don't know what you want, how can you measure success? Text message marketing is an immediate and affordable communication method, but don't screw up by using it the wrong way.
What's the absolute worst thing you can do? Use your list solely as a method of communication. Instead of firing out exclusive offers, you send generic announcements. Your list is not meant for VIPs, it's just used for the distribution of basic information. This is definitely a text message marketing cardinal sin, but also a common mistake.
For example, let's say you're running a 20% off storewide sale. You send out a text message that says "20% off storewide, Wednesday and Thursday only." Your subscriber shows up for the sale, only to find that this discount was also plastered all over social media. It just so happens that they're connected with you on Facebook as well, so naturally they start to question their text participation. This sale was not exclusive to list subscribers, so from their perspective, the message you sent was completely unnecessary.
So how can you promote this storewide sale the right way? Send out a text message to list subscribers saying something like "20% off storewide Wednesday and Thursday, show this text Tuesday to receive early access." By doing this, you're making list subscribers feel like VIPs. You're giving them a reason to stay connected.
At Slick Text, we preach exclusivity. Remember, your subscribers have given away their personal cell number in exchange for valuable offers or information. When campaigns don't fall into one of these two categories, opt outs will naturally increase. But, follow this rule, and you'll maintain a steadily growing list with minimal opt outs.
Ready to partner up with top text message marketing provider? Give us a call today at 1.800.688.6290 to sign up for your free plan.