The Pre Campaign Development Checklist for Text Message Marketing
The Pre Campaign Development Checklist for Text Message Marketing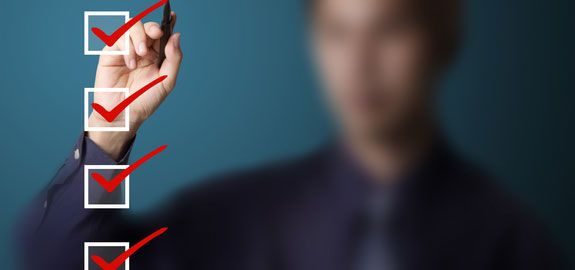 As a new user, drafting up your first few text message marketing campaigns might seem overwhelming. You probably have so many ideas, but want to make sure your message follows text message marketing best practices. Have no fear, Slicktext.com is here. We've been there, done that. Run through this checklist prior to drafting up your first few campaigns.
1. Review previous in store/online promotions.
You want your subscribers to receive valuable and exclusive offers. If you regularly run a 10% off sale on your site, or you recently mailed out a BOGO flyer, stay away from these promotions. Make sure your text message marketing offers are unique. If your opt in incentive isn't exclusive, you'll have a difficult time convincing people to join your list.
2. Ask yourself, "When will subscribers find my message most valuable?"
If you're a nightclub, chances are your subscribers won't be looking for offers on Monday morning at 9AM. This is a part of proper market research. Understand your subscribers and their weekly habits. If you know your list, you'll know the best time to fire out your message.
3. If you've run a campaign in the past, review your results.
At Slicktext.com, we preach analytics. Seriously, if you're not in touch with our detailed campaign analytics, you're missing out on some valuable information. This information will actually help you increase offer redemption and campaign engagement. Don't fire out off the cuff campaigns without understanding how your subscribers could potentially react.
4. Brainstorm with coworkers about the best way to promote your list.
In order to grow your list, you must promote it. Print off in store flyers or run an ad on social media. Find out what works best for you and your potential subscriber. Meet up with your colleagues, and make a list of best ways to promote your list. Maybe you own a small mom and pop establishment, so word of mouth marketing could be the best way. There's no wrong way to promote your list, but always choose the most effective method. Gather a few different perspectives by brainstorming with coworkers.
Ready to partner with top text message marketing provider, Slicktext.com? Give us a call today at 1.800.688.6290 to start your free plan.