Leave It to the Pros! 4 Marketing Tactics You Shouldn't DIY
Leave It to the Pros! 4 Marketing Tactics You Shouldn't DIY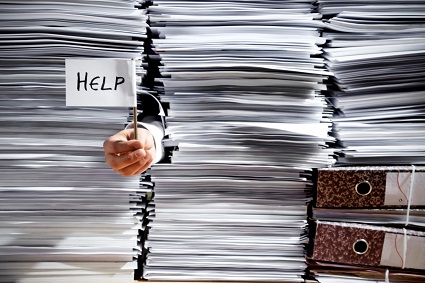 Let's take a break from text message marketing, and talk about something a bit more general. Most of you reading this are probably small to medium business owners. Your business is your baby, and sometimes you have a hard time letting go. You want to be directly involved in every initiative, but in doing so, you're actually limiting growth. When it comes to these four marketing tactics, we recommend you leave it to the professionals.
1. SEO
If you didn't know, (which in that case, you REALLY shouldn't be tackling this), SEO stands for search engine optimization. Always craft your site to fit the requirements of online search engines. If you hire an SEO professional to improve your rank, rest assured, it will be done the right way. If you try to throw together your own SEO plan based on recommendations from online gurus, you'll probably do more harm than good.
2. Graphic Design
Maybe you've designed a few logos or a couple website banners, but that doesn't mean you're the next Picasso. Believe it or not, your customer can tell the difference between amateur and professional when it comes to design. Don't shoot yourself in the foot, leave the intense design projects to a graphic designer.
3. Web Development
Depending on your project, try and stay away from drag and drop website builders. Although this might suffice for smaller websites, they leave little room for growth. If you want to have a long term web presence, then pay a professional.
4. Pay Per Click Advertising
Do you know what conversion means? If not, you probably should stay away from pay per click advertising. A good PPC manager knows how to get the maximum return on your investment. As a small business owner, you want someone who knows how to properly manage your advertising dollars.
P.S. Here's a couple things you shouldn't be afraid to try. Educate yourself, and then take the reins on these marketing projects.
1. Social Media
Facebook, Twitter, Instagram, Pinterest, and Youtube are all fair game. But, don't start sporadically posting. Do a little research and develop a social media strategy. In return, you'll observe better social engagement rates.
2. Text Message Marketing
Before you get started, familiarize yourself with text message marketing best practices . Ready to go? Check out our guide on how to set up your first text message marketing campaign. We're always here to lend a hand, but our educational resources empower you to succeed.
Ready to partner up with top text message marketing provider, Slicktext.com? Give us a call at 1.800.688.6290.