Jot These Down! 7 Must Know Text Marketing Buzzwords
Jot These Down! 7 Must Know Text Marketing Buzzwords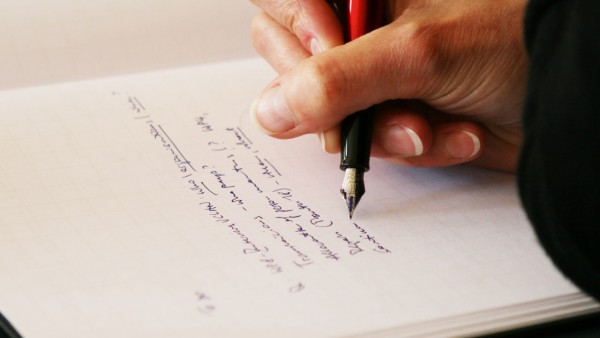 If you've signed up for our text marketing service, you've probably seen or heard some of these buzzwords in our educational materials. Now, just to clarify, we don't expect new users to understand the complete ins and outs of text marketing. But, it's important that you learn these basic concepts. They'll help you grow your list, and become a seasoned text marketing pro.
1. Auto Reply
The auto reply is the automatic response you receive when you first join a text marketing list. For example, you might text the word WINGS to 31996 to redeem a free single order of wings. The message you immediately get back is the auto reply. It might read something like, Thanks for joining Wing City's VIP list! Show this text for a free single order of wings. Up to 4 msgs/month. (txt STOP to cancel)". 
2. Opt In/Opt Out
If a subscriber opts in, it means they join your text marketing list. If they opt out, it means they unsubscribe. Your goal is always to increase your number of opt ins, which essentially means grow your list, and decrease your number of opt outs. To decrease opt outs, be sure to follow our text marketing best practices.
3. Subscriber
A subscriber is someone who opts in to your text marketing list. Now, they may not always provide you with their name, so to you, a subscriber can sometimes just be a phone number. Although we always recommend you collect as much data as possible, including age, name, and location, the phone number is what qualifies them as a subscriber.
4. Message/Text
A message is one single text. They are one in the same. When reviewing our pricing plan, you'll see we charge by monthly texts. If you fire out a special text to win contest to 300 subscribers, you're using 300 texts/messages. We also offer something called rollover texts, meaning if you don't use your monthly allotment, they roll over into the next month.
5. Incentive
To quickly grow your list, you must offer a valuable incentive. Give potential subscribers a reason to join your list. For example, if you're sitting at a bar, and see "Text KAMIKAZE to 31996, and get a free shot", a free shot is the incentive.
6. Textword
The first thing you must do after signing up for our text marketing service is pick a unique textword. A textword is a word or phrase that potential subscribers text in to subscribe to your list. Always keep your textword simple and clear. Avoid long or vague phrases.
7. MMS 
Once you've gotten a good feel for sending SMS campaigns, kick it up a notch with MMS – Multimedia Messaging Service. Our MMS features allows you to fire out picture messages to your subscribers. Pictures add that special touch to your text marketing campaigns, and encourage increased redemption rates.
Ready to partner up with one of the top text marketing providers? Give us a call at 1.800.688.6290.