Is Church Marketing a Thing? 4 Ways Text Communication Can Increase Your Outreach
Is Church Marketing a Thing? 4 Ways Text Communication Can Increase Your Outreach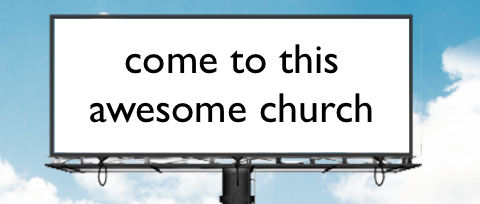 Ten years ago, this discussion wasn't even relevant. Marketing techniques revolved around for profit businesses. At the time, religious institutions didn't fall under this category. The most churches did to bring in new members was mail out a weekly newsletter, if that. Now fast forward to the current day. At Slicktext.com, we now work with thousands of churches that use our church texting service.When does it stop becoming outreach, and turn into a self serving business? We've heard both sides of the argument. But, is this really an argument or just a matter of opinion? That's something you'll just have to decide for yourself.
In the meantime, here's some great benefits to using text communication for churches.
1. No member gets left behind.
Text communication keeps people in the loop. More than anything else, it harbors a great sense of community. Of course, word of mouth has the same effect, but text communication is much more immediate and guaranteed.
2. Stay relevant with mobile reliant generations Y and Z.
Churches will only survive long term if young people stay inspired and involved. Relate to and connect with your youth segment via text communication. This is the best way to help members of all ages feel included.
3. Observe increasing offerings.
Text communication will easily encourage attendance and member participation. As a result, you will see an increase in offerings, which will only help the church continue to grow.
4. Simplify small group activities.
Stop relying on flyers, bulletins, and even email marketing to spread the word about new activities. Blast out event updates via text communication, and watch attendance soar.
We recently released an infographic titled 4 Awesome Ways to Use Text Communication for Your Church. Check it out for some more specific text communication tactics.
Now, there is a difference between text marketing and text communication. Business customers use our service to promote product and service offers to their list subscribers. This is not the same as text communication. Churches use the latter to keep congregation members informed. In our experience, most churches don't use our service to market or sell products. But, to each his own.
Ready to sign up for our awesome text communication service? Give us a call today at 1.800.688.6290.