Are You a Restaurant Owner? Here's Your 5 Step Text Marketing Formula
Are You a Restaurant Owner? Here's Your 5 Step Text Marketing Formula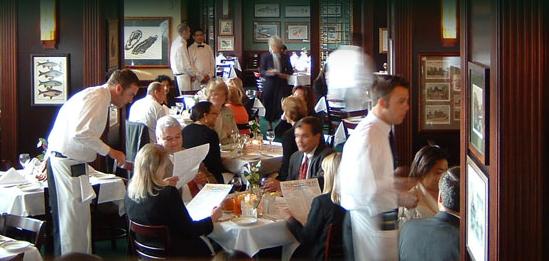 Ready to draft up a text marketing campaign for restaurant patrons, announcing daily, weekly and monthly specials? We're going to stop you right there. This sounds like a good idea in theory. Text message marketing is a great way to reach a large amount of paying customers in a matter of seconds, so on the surface, this seems highly effective. Although it's not the worst idea, it's certainly not the best. In fact, we highly advise against it, and here's why.
With text message marketing, your campaigns should offer a unique and exclusive offer or announcement. 99% of text messages are open within five minutes. Why waste this valuable opportunity? Use social media outlets or in store promotional materials to announce specials. Then, take it one step further and text out an exclusive promo code to list subscribers. These patrons can use this promo code to redeem a daily, weekly, or monthly special. This is a great example of text message marketing for restaurants.
See, here's the deal. Put yourself in the subscriber's shoes. If you subscribed to a restaurant text marketing list, you don't want to just hear about specials. You want to be rewarded for your loyalty. You want some type of exclusive offer or incentive. If you don't receive that, you'd eventually unsubscribe right?
You're probably nodding your head. I would even bet a lightbulb just switched on for you, which is great! Now here's the 5 step formula for writing a restaurant text campaign.
1. Mention the business name.
Your customers might be subscribed to several restaurant's text marketing lists. If you mention your business name right out of the gate, there's no confusion, and keeps your business at top of mind awareness.
2. Announce the offer.
The offer is obviously the most important part. Make sure you keep it clear and to the point. Keep the offer simple, we recommend staying away from 3 step promos. For example, no "buy two meals, get one free – then show us your receipt for 10% off your next dinner".
3. Include redemption details.
Don't forget to include specific redemption instructions, such as show this text for one free appetizer, TONIGHT ONLY. If you leave out important details, your redemption rate will sink. Keep it as hassle free as possible.
4. Add validation or expiration date.
Don't forget to add a reasonable expiration date. This makes the offer seem limited and exclusive, which will encourage subscribers to redeem.
5. If necessary, add any other contact details.
If the offer requires subscribers to call in and make a reservation, don't forget to include a phone number. Leaving out these tiny details could drastically affect the results of your campaign.
Here's a great campaign example: Now until Fri at Sandy's Steak House make a reservation by 3 pm each day, & get BOGO FREE apps of ur choice when you show this text to your server. Excludes Happy Hr. Expires 5/30 1 per table/visit.
If people want to know more about your specials, they'll give the restaurant a buzz. If not, they might hop on social media to check. Either way, they aren't looking to text message marketing for this information. They want exclusive offers from your text list.
Partner up with top text message marketing provider today, and take your restaurant marketing to the next level. Give us a call at 1.800.688.6290.