Building Your Personal Brand? Text Marketing is the Perfect Solution
Building Your Personal Brand? Text Marketing is the Perfect Solution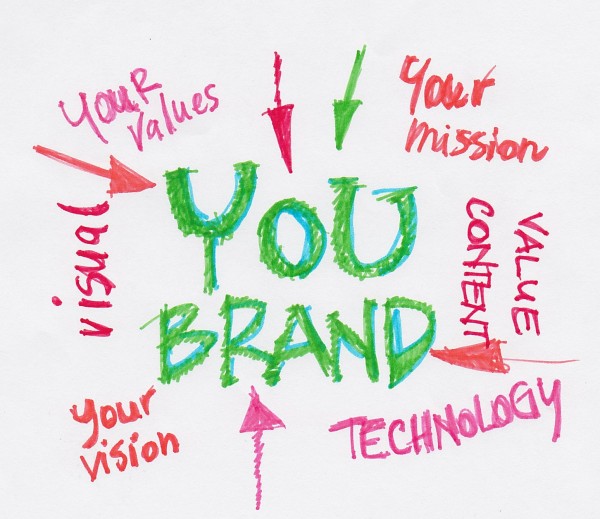 We work with thousands of small business owners who use text message marketing to increase sales and strengthen customer relationships. To us, this marketing method is a complete no brainer. Not only is it cost effective [we even offer a FREE plan], but it's also incredibly efficient. In the past five years, text message open rates have soared, especially when compared to email marketing. It's an instantaneous marketing method that offers an immediate ROI, if done correctly.
This all sounds great, but what if you don't own a small business? What if you're a young professional, just getting your feet wet in the working world? Can you really use text message marketing to boost your street cred? Although this is an out of box method, we definitely say "Sure, why not?".
To start, make sure you have an active blog or website.
Yes, you can promote your text marketing list on social media, but relying solely on this medium is amateur. Hop into WordPress, Squarespace, or Blogger, and draft up a simple blog filled with useful content. Tailor this content to your industry and interests. For example, if you're an aspiring dubstep DJ, release new music and videos on your blog. If you're a crafting wannabe, post new DIY projects on your blog.
Next, sign up for a text message marketing plan with Slicktext.com.
As a young professional, you probably don't have thousands of dollars to blow on marketing – totally understandable. Have no fear, we offer a free text message marketing plan, specifically for situations like this. Head over to our website, and sign up. When picking your textword, choose something that will be specific to you and your brand. We highly recommend using your name, or a unique identifier you answer to.
Once you have a plan, encourage people to sign up for your list.
At Slicktext.com, we provide you with a website widget. You can easily paste this code right onto your blog or website. On top of this, we also have an awesome Facebook Integration feature. Share your text marketing messages on Facebook to grow your list.
Looking for some more ideas? We figured.
Before we close out this post, let's break it down into 3 simple actions.
Here's 3 ways you can use text message marketing to build your personal brand.
1. Send out major announcements.
If you're a musician, artist, blogger, etc., send out major announcements via text communication. Dropping a new track on SoundCloud? Make sure your text marketing list is the first to know. If it's a paid release, offer an exclusive discount to your text list. Any time you generate new music, content, or art, alert your subscribers.
2. Use your skill as an incentive.
You want to build a following, and cultivate a group of people who respect your skill. Why not use this as an incentive? If you're a popular artist, offer a free one on one learning session as an incentive for joining your list. You don't always have to use products as incentives. You can use your skills to sell.
3. Reward your loyal following with standard offers.
Maybe you're not quite ready to offer your skills as an incentive. You're still be sharpening your craft, and don't feel qualified to offer up your knowledge. That's completely ok, we respect that. Encourage fans to join your list by offering a generic incentive – maybe a $100 gift card to Amazon. Obviously you would run this as a text to win promo, but it still would generate great results.
Ready to partner with one of the top text marketing providers? Give us a call today at 1.800.688.6290.