Top Five Text Message Marketing Ideas for Nightclubs
Top Five Text Message Marketing Ideas for Nightclubs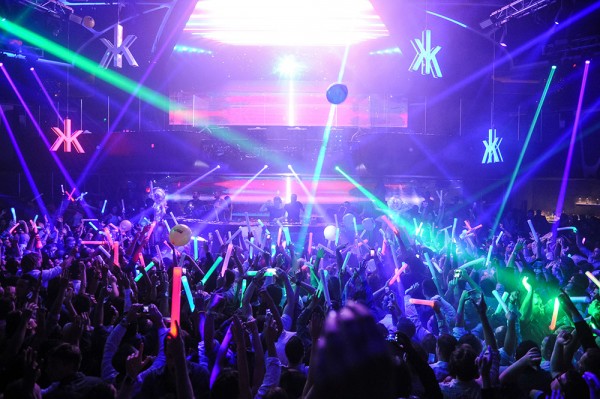 Text message marketing is a great tool for your business, especially if you work in the entertainment industry. We have dozens of premiere nightclubs that use us as their text marketing provider. Not only are they able to see rapid list growth with our service, they also experience a direct increase in foot traffic, especially at events.
1. No Cover Charge
This is a great incentive to give new subscribers. Put up a flyer, or post on social media Text NOCOVER to 31996, and get in tonight's event for free. Once that message is sent, watch how quickly patrons flock to your club.
2. Drink Specials
If you own a bar or run a nightclub, chances are you probably run weekly drink specials. Take these promotions one step further and promote these specials via text message, or instead, list separate drink specials exclusively for your list subscribers. This will make them feel like they're getting an extra deal by subscribing to your list.
3. Invite to Upcoming Events
You can't always count on social media or print materials to promote events, especially when the modern generation is attached to their mobile phones. Notify interested subscribers of upcoming events with the click of a button. They will appreciate you keeping them in the loop, and you will see event attendance spike.
4. Vote for Talent
If you own a nightclub, you're always trying to stay on top of the latest entertainment and music trends. The worst thing you can do is bring in talent that no one cares about. Not only is that bad for your brand, but it's horrific for attendance. Allow subscribers to vote on who they want to headline. This makes your job easier, and allows them to feel like an important part of your brand.
5. Get on the VIP List
The hottest nightclubs run special guest lists for their VIP events. Most patrons are looking for a quick and easy way to get on this list. No one likes to stand in a long line outside the club, begging to get in. So, allow patrons to sign up for the VIP list via text message marketing. Then, all they have to do is show you a text to get in.
Ready to partner with one of the best text marketing companies around? Give us a call at 1.800.688.6290 for your free one on one consultation.