3 Core People You Are Missing in Your Business
3 Core People You Are Missing in Your Business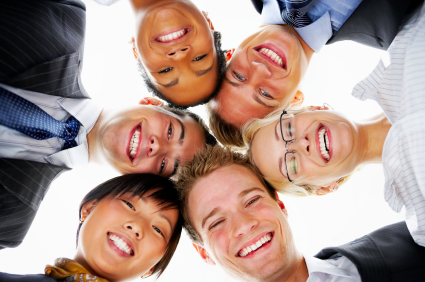 As a top text marketing provider, Slicktext.com operates as a well oiled machine. We have people watching out for every aspect of the company. We run a system of checks and balances to make sure one person isn't doing too much or too little. We have fun, and genuinely feel like a text marketing family.
Business owners always want to experience this kind of chemistry and internal efficiency, but don't always know how to get to this point. When hiring your staff, we suggest you always look for these three types of people.
1. The Visionary
Every company needs someone who can come up with the big ideas. Someone who can see the future of the company, and what kind of marketing campaigns and work it will take to reach large milestones. Without new and exciting ideas, your company will plateau. Once this happens, you can count on seeing a slow decrease in business. But, if you have a visionary to keep it fresh, you'll always be successful.
2. The Executioner
This type of person is not afraid of doing the nitty gritty dirty work. They don't mind burning the midnight oil to get things done. In fact, this is when they are the most productive. This person is a workhorse, and functions best when working in this type of environment. They pay close attention to deadlines, and have no problem taking instructions from a visionary or taskmaster.
3. The Analytical Mind
You will always want someone who can review your campaign results, post launch. This person will keep an eye on your budget, your profit margins, your return on investment, etc. They will evaluate each campaign, and how successful it was. If you don't have someone to analyze your results, you could be wasting a lot of money on poor campaigns.
Ready to get started with one of the best text marketing providers around? Give us a call today at 1.800.688.6290.