Three Text Message Marketing No Nos
Three Text Message Marketing No Nos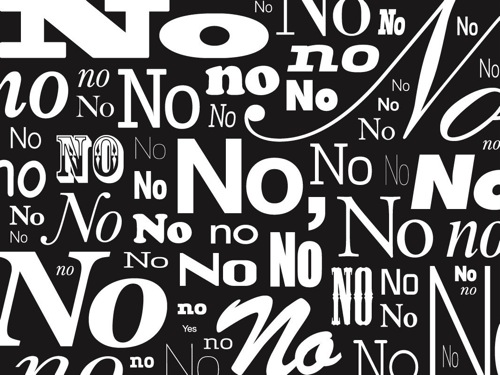 At Slicktext, we value text message marketing, and it's ability to reach a wide range of people in just the click of a button. Unlike any other old school marketing technique, SMS marketing can have an immediate impact on your customer base and bottom line. If you do it right, then you'll reap both immediate and long term benefits. But, if done wrong, you can destroy your customer loyalty and lose out on potential long term growth.
1. Don't tell your subscribers to only expect 5 text messages a month, and then hit them with 5 a day.
Some people have a natural distrust towards text message marketing, simply because if it's not done right, it can seem like an invasion on personal space. Eliminate this potential list ruiner by staying true to your word. If you know that in order to be successful, you must send out 20 text messages a month, then so be it. But always be honest and transparent with your list.
2. Don't always use text message marketing to promote goods or services.
You have your subscribers phone number for a reason, use it to engage. Don't always push promotions or sales heavy content on your list, as eventually they'll get tired of opening these messages. Offer an incentive for your subscribers, give away free goods, or just let them know about an upcoming loyalty event. Stay away from constantly using "BUY NOW, TODAY ONLY SPECIAL" type messages.
3. Don't be afraid to segment your list.
Different people will subscribe to your list for different reasons. Some may want to get an exclusive offer, then immediately unsubscribe once that offer is redeemed. Others may only want updates for in store events. Some might just want to support your brand, and stay connected with you in a long term way. If you separate these different interest groups, you will see better conversions on the messages you send. Your open rates will be higher, and customers will be more likely to engage on the offers you push out.
If you're interested in getting the ball rolling with your own sms marketing campaign, get in touch with us. We can develop a specific strategy based on your business. Contact the professionals from SlickText.com today at 1-800-688-6290.