How to Know if Rebranding is the Right Choice
How to Know if Rebranding is the Right Choice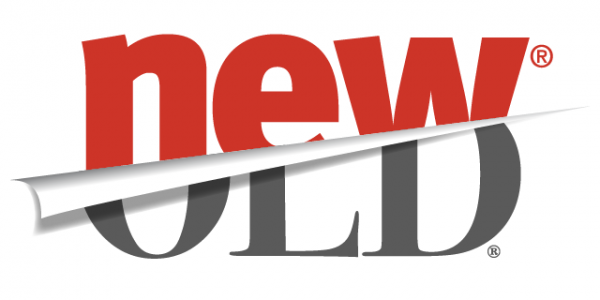 If you're a small business owner, and been in business for more than five years, chances are you've considered a brand makeover. You've probably looked at your logo, your marketing materials, your tagline, etc. and thought to yourself "This looks dated."
Here's how to know if it's really time to bite the bullet, and invest in a rebranding campaign.
Your competitors have already made the transition.
We don't always recommend that you base your internal marketing decisions on what the competition is doing. But, at the same time, if you own a burger joint, and Joe's Burger Shack down the road has a sleek new layout, crisp logo, and witty tagline, it's time to change it up. Even if you have a loyal following, it's human nature to have "shiny ball syndrome", meaning the newest, brightest, coolest looking thing catches your eye. This is true with branding too. If your sign is falling apart, but your competition has a new, flashing sign, then it's time to reevaluate.
Your buyer has changed.
Maybe when you first opened, you attracted young families, and your decor represented that youthful, wholesome theme. But, as the years have gone on, you attract 20 somethings who are looking for a place to satisfy their munchie craving after a long night of partying. The second your buyer changes, your marketing materials must change. Let the people tell you what your brand is. If you go against what the people want, you will find yourself quickly losing business. You can't force a brand down someone's throat, you have to give your customers what they want.
People no longer recognize or relate to your brand.
There is such a thing as a classic brand. For example, Coca Cola does best by sticking with their old school logo. This is what people recognize, young and old. But, this isn't always the case. If people look at your logo or tagline, and think "My grandparents used to go there, what is that place again?", it's time for a brand makeover.
Long story short, if you find business has become stagnant, your competition has undergone a sleek, new makeover, and the public can no longer relate to or recognize your brand, then the times are changing. It's time for a brand makeover.
We recommend including our text message marketing service in your rebranding plan. Keep up with the new generation by staying connected with them on their mobile device. If you don't keep up with new school marketing techniques, you'll get left behind.
If you're interested in getting the ball rolling with your own sms marketing campaign, get in touch with us. We can develop a specific strategy based on your business. Contact the professionals from SlickText.com today at 1-800-688-6290.