How to Distinguish Your Text Marketing Campaign from Competitors
How to Distinguish Your Text Marketing Campaign from Competitors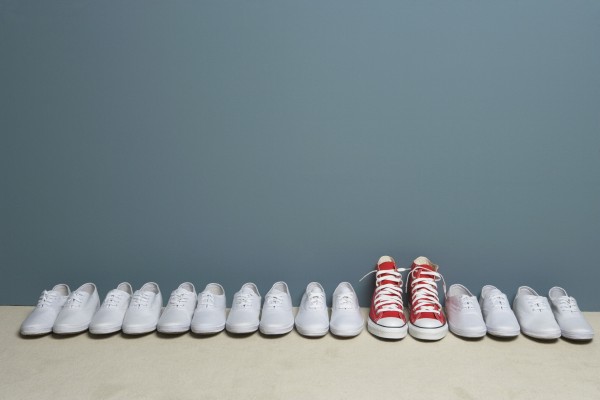 By now, you've probably realized that text message marketing is one of the easiest and most affordable ways to reach a large subscriber base with just the simple click of a button. Next to email marketing, SMS marketing holds incredible value for the new generation of business.
But, what happens when all your competitors are using text marketing too, and you're afraid your messages are being sent to uninterested subscribers? At Slicktext, we value the importance of taking that extra step to encourage customer satisfaction, so we want to show you how to make your text messages stand out.
Don't be afraid to get personal.
Text your subscribers on their birthday with a special offer. Go the extra mile to stay in touch, both online and offline. Your text marketing campaign will stand out to your subscribers if you make an effort to have an in person relationship with them as well. Don't become so reliant on digital and mobile marketing that you forget to pick up the phone every once in a while. If you stay connected, your subscribers will find your messages much more valuable, because they will have a positive association with your relationship.
Go the extra mile to ensure satisfaction.
Ask questions. Invite your subscribers to tell you what you can do better. Don't be afraid of constructive criticism. At the end of the day, we are all in business to make money, and if our customers aren't happy, then neither is our bottom line. Use your text marketing campaign to start this conversation, and offer an incentive to those who give feedback, whether it be positive or negative.
Link your message to other open forums of communication, and invite subscriber interaction.
Stay one step ahead of your competition, and use your text marketing platform as a tool to grow your social media or email marketing list. Text your list, and invite them to connect with you on social media. To those who do, offer a special discount, or make them a part of a special VIP group. The more places you are connected with your subscribers, the more conversations you will have with them, which will only allow you to provide a better customer experience.
If you're interested in getting the ball rolling with your own sms marketing campaign, get in touch with us. We can develop a specific strategy based on your business. Contact the professionals from SlickText.com today at 1-800-688-6290.