Why People May Opt Out Of Your Text Marketing
Why People May Opt Out Of Your Text Marketing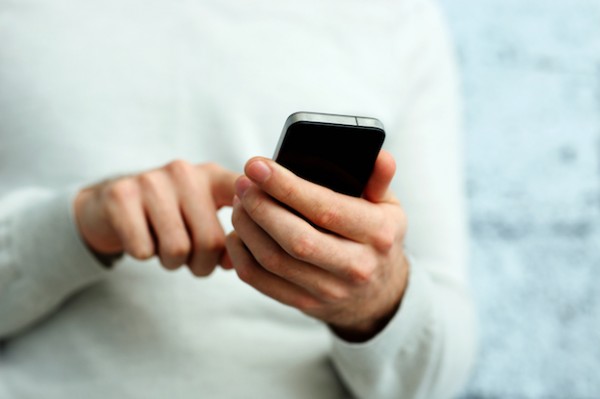 Companies are using text marketing to their advantage these days. It is affordable, and when the campaigns are properly executed, highly rewarding for both the customer and the company. However, the keyword there was properly executed, and not all companies understand the proper ways of handling their marketing campaigns. Some marketers are unaware that their marketing techniques are not working , and take little notice to the fact that unsubscribes rates are enormous. They put campaign after campaign out there, then when there is no one left to market to they are left wondering what happened?
You do not have to allow these kinds of stories to affect you or be the results of your campaigns. Text marketing success comes to those who learn how to successfully construct campaigns. Part of this includes learning why people are opting-out of your program, and then doing everything in your  power to turn those rates around. Learning how to engage with customers can make all of the difference in the world.
If you are noticing high unsubscribe rates,  it is usually attributed to one of the following four factors.
Too many Text Messages
Sending too many text messages is the number one reason for people opting out of a text marketing program. You must learn the proper manner of sending messages so that you do not become annoying to the consumer. They want deals, but they also do not want to hear from you 30 times per day. So many marketers make this mistake because they are so happy to have their campaign up and running. Some send messages on an hourly basis, even sending the same message numerous times. When a subscriber begins getting messages on this kind of frequency, they feel overwhelmed and annoyed, and they opt-out of the program.
Properly executing the number of messages that you plan to send the customer can stop the unsubscribe rates from jumping sky high. Although each campaign is different, try to stick to a plan that sends no more than a couple of messages per week. By the way –send messages one time only, and when you have something nice to offer.  Once a person opts-in to receive SMS from you, send an auto-reply welcome, and the initial offer. Then, wait several days to one week  before making contact again.
Message Tone
The words that you use in a text message are very important, but it is also the method in which that message is said. If a subscriber doesn't like your tone, three is a good chance they will unsubscribe. You must remember that not everyone finds the same things funny as you do, nor do they like jokes or  similar. In fact, it is very possible to offend someone. If you are a car salesman, you do not want to use words that might be construed as being signs of a shady car salesman, for example.
When constructing a text marketing campaign, make sure that your content and your tone are both up-to-par. Before any message is given the final okay, make sure that you re-read the message to ensure that it is professional in nature, direct, and to-the-point. If you would not say it to someone in person, you shouldn't say it in a text. Keep your marketing scheme diverse, and remember not to send the same message twice.
Incentives
Customers are more likely to sign up for your list if you are offering promotions and incentives, but you must keep those coming if you want them to remain active members of your list. Incentives such as BOGO free offers work amazingly. Before offering an incentive, however, consider how you would like to receive such offers. For example, if you are offering a 10% discount on an offer that costs $400, you're not offering a very good deal in the eyes of most. However, something such as a free child's buffet with a customer's next visit is a good deal.
Also keep in mind how your deals are being redeemed. If you offered a free admission with purchase on your last campaign, but there wasn't a lot of redemption of that offer, resending the offer numerous times isn't going to win over my customers. Track all of the offers that you send, as well as how customers responded to those messages. Also remember not to go overboard with the messages or bother the customer by repeating the same thing over and over again.
Other Forms of Marketing
Text marketing is very effective, and customers desire to be  a part of things. But, you should remember that you must promote your marketing list as well as participate in other forms of marketing if you want to be successful in your endeavors. There are numerous methods of marketing outside of SMS, and you want to actively engage in those while keeping the customer happy. If the customer has a bad experience with your social media page, there is a good chance that they will unsubscribe from your marketing text list. Same rule applies if they have a bad experience at a store. Use SMS feedback marketing to ensure that your customers are all happy and keen with your company. If there is a problem, quickly address the issue and do your best to resolve it.
Final Thoughts
Using the tips above when you construct a text marketing campaign can ensure that you are growing as a business rather than going backwards and losing subscribers. The most important thing that you can remember is that you know your customers and what they want. If you feel like your marketing efforts are not working, maybe it is time to change things up a little bit. Building a relationship with the customer is what is important, and this information can help you do just that.