Holiday Time = Text Marketing List Growth
Holiday Time = Text Marketing List Growth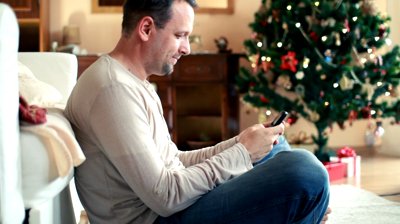 'Tis the season to join a text message marketing list and receive the plethora of benefits that come along with doing so. Customers from around the world are catching on to the text marketing buzz, and these days more and more names and numbers are being added to the lists of companies small and large. These text message marketing lists entitle the recipient to receive some pretty amazing deals and offers that no one else receives. These offers are good enough to get people excited, especially when emotions are high and spirits are right. If you have a text marketing list, whether it is a new program just implemented into your company's marketing scheme or something that you've been doing for a while now, the holiday season is the perfect time to spruce up that list and add many more names to the directory. People want to save money and receive good deals every single day, but when their pocketbooks are open wide and the holiday season is in full effect those savings are even more significant and desired.
Why are the holidays the best time to grow your text marketing list? Here are a few reasons for you to ponder.
More Website traffic
During the holiday season people are buying gifts for loved ones, friends and co-workers, decorating homes and offices, throwing and attending parties and otherwise involving themselves in a lot of various activities. The need for supplies for these various occasions will send them in the direction of your website, where hopefully they will decide to make a purchase. On your website a quick announcement of the marketing list availability can be mentioned. Throw in a special offer or a great incentive for them to join, such as 25% off their first website purchase or a BOGOF offer sent to their phone, and the names and numbers will come pouring in. with more traffic to your site there is greater potential to get the name that you want and need for your list.
 Black Friday
What more needs to be said? Black Friday is the biggest shopping fay of the year, and shoppers are out in full swing to take advantage of the deals that companies are offering to get them in the doors. If you are sending out marketing messages that provide specials available only to those that are on your list the excitement of the day is even greater and more people will want to do business with your company. Shoppers just want to be taken care of, to be appreciated by the businesses that they spend so much money with. Giving them something more every now and again is a great way to build loyalty, and the holiday season provides the perfect chance to do that in a big way.
The Bottom Line
Although the holiday season is the best time to market your list, never miss out on the chance to add a new name to the plan. There are many ways that you can get people to join your list throughout the year, so make sure that you take advantage of each and every opportunity there is to get more names on your list.