Starbucks Text Message Marketing Style
Starbucks Text Message Marketing Style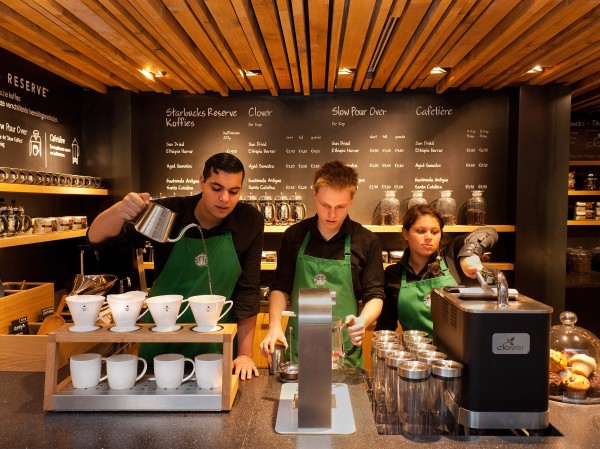 Coffee giant Starbucks knows the enjoyment of their special beverage no matter the season. While many people stray from coffee during the summer months, this mega-giant coffee retailer aims to keep more people sipping away at their hot cup of java, and they have text message marketing to thank for this feat.
One of the company's biggest items – the frappuccino- is the perfect drink for summer. It brings a cool beverage treat to the day, all with the flavor of  coffee backing things up. The company's  recent text marketing campaign focused on this summertime beverage while conveying long-lasting customers to join their list.
Text message marketing has always been a method of marketing that Starbucks has used. It is far more effective than in-store promotions, and ensures that customers do not forget their name, no matter the season.
Social media was used to gain more customers via text message marketing. Facebook and Twitter, the world's two most popular media outlets, were used for the marketing campaigns, promising customers a great deal in exchange for their mobile number. Nothing more than one text message is necessary to opt-in for the message.
After the success of this campaign, Starbucks was at it again, this time creating a fun trivia game for their loyal customers to play and have a chance to win great prizes at the same time. Of course, the ultimate goal is to gain more subscribers to the marketing list, and this form of marketing certainly works wonders to make this happen.
Text Message Marketing Facts
Starbucks is just one of many companies with a text marketing story to tell. This form of marketing works amazingly for any company who wants to gain more names on their marketing list. A few text message marketing facts to ponder:
   9 out of 10 people who use text message marketing respond to the offer
   85% of all consumers prefer text messages for receipt of company offers
   Around 90% of all text messages are read within three minutes of being sent.
   There is a 10x higher redemption rate for mobile coupons than those that are printed out.
   85% of all consumers have a cell phone of their own,  and that device is kept near them at all times of the day.
   Half of all people who have a mobile phone use offers sent to them by companies.
   50% of all consumers who receive mobile marketing messages redeem the offer
Text marketing is providing phenomenal results to businesses small and large. When your company is ready to experience the difference that text message marketing makes, put this information to good use!