Advantages of Text Marketing
Advantages of Text Marketing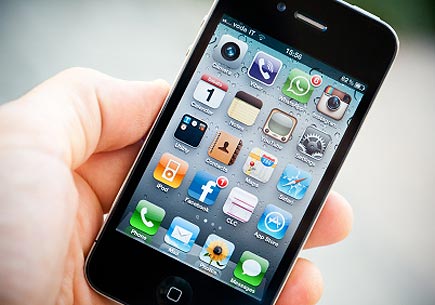 Text marketing is not used by as many businesses as it should, simply because they do not fully understand the potential this popular form of marketing offers. Even still. Some people use text message marketing, yet do not use it to full capability. Continue reading and neither of those problems will interfere with the ability to reach the most number of interested people who want your service.
Would you believe that an average of 8.3 trillion (yes, trillion) text messages are anticipated to be sent in the next year in the USA? An average of 6.5 billion text messages are sent on a daily basis, thus granting companies an amazing opportunity to expand their current marketing efforts. Consumers prefer their favorite brands to contact them via text message, and those offers are 10 times more likely to be responded to versus other types of offers they find elsewhere, i.e. their email box or from the newspaper.
Here are a few of the additional advantages that come along with text marketing.
Open Rates are Amazing
Text marketing open rates are at about 98%, meaning almost every sent message is open and read. Email marketing, on the other hand, has an open rate of about 23%.
People Enjoy Text Messages
They like text message marketing because it is simple. Send a coupon, they show it in-store, case closed. No coupons to cut out of the paper, no hassle to dig for the coupon that you want. And, that's just the start of the many advantages of text marketing!
Timely Analytics
Analytics make it possible to improve what you are already doing, and any good marketer knows that there is always room for improvement. When you have timely analytics, you can double your redemption rates and get more business.
No Wasted Time or Energy
Since text marketing is permission based, your messages reach the hands only of interested people, so you're not wasting  time, energy or money sending your offers to those unlikely to redeem them or participate with your brand.
Phones are with Consumers
Almost everyone has their cell phone with them on a 24/7 basis. They check their phone every time it buzzes, rings, or dings, unlike the postal mail which runs just once per day or an email account which might not be checked for days at a time.
Young Adults & Older Adults both Enjoy Text Marketing
Approximately 1/3 of adults say they want to be contacted via text, and rates for younger adults are even higher. This means no matter your targeted audience, your message will get there and be read.
Be Kind to the Environment
As more and more people recognize the impact of the world and the environment, they are doing more to protect it and keep it the beautiful place that we have come to know and love. Text message marketing helps you do that, too, since there is no paper to clip. An average of $10.50 worth of coupons were redeemed by consumers in 2012 when more than $1,500 worth were made available…that's a lot of waste you avoid when SMS marketing is used.
The Bottom Line
No matter the size of your business or the industry that you are in, text message marketing just makes sense. It is a simple, easy and effective process with a ton of advantages, as you can see. It is a powerful way to gain more loyalty to your brand, so why miss out?