Growing Your Text Marketing List: What You Should Know
Growing Your Text Marketing List: What You Should Know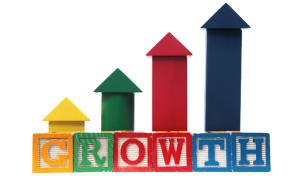 Text marketing is very appealing and these days more and more businesses are looking into starting their own loyalty programs for their customers. The biggest problem that a business encounters when they enter the world of text message marketing is gathering the list of subscribers to market to. Without a list it is difficult to send any type of message anywhere! So how can you build a list of people who are truly interested in what you can give them through the program?
There are a few things that you want to keep in mind when beginning text marketing. There are a number of laws, rules and regulations that surround text marketing, all of which you must abide by.   If you are interested in learning more about these rules and regulations, the professionals at SlickText will be more than happy to sit down and go over these things with you (and this is just the start of what they can do for your campaign.)
Never buy names and numbers for your program. Text marketing is permission based so buying names would put you in a serious violation of the law, not to mention upset a whole lot of people who are likely to consider the message to be spam. Dealing with the aftermath of unsolicited messages is not what you want to do. Your business name can become greatly tarnished and the fines can become enormous.
Alerting people to the SMS program that you have is the most obvious way to get people to sign up for your offer. You can post a notice of your program anywhere and everywhere that it might be seen by consumers. Make it a simple, to the point message, something like 'Great freebies, coupons, specials and more when you text 123456.'
Another easy way (and obvious) to get the cell phone numbers for your marketing list is to just come out and ask for them. If you are operating a business, talk to your patrons, tell them about the text message program that you have and urge them to join. It may seem a bit direct, but that is what you want to get the names! Don't forget to put notification of your loyalty program on receipts, invoices, etc.
Also important to mention are short codes and keywords. A short code is a number that people text to sign up to your club while the keyword is the word that signifies the offer they are signing up for. The keyword should be catchy and draw attention to the program.