Text Message Marketing Success Starts Here
Text Message Marketing Success Starts Here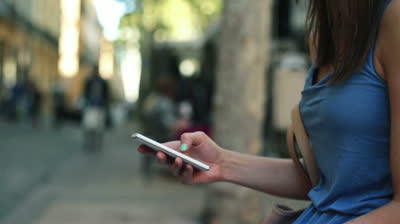 Thanks to online presence we have sites like Facebook, Twitter and YouTube. While this social media sites are perfect for keeping in touch with friends and family, they are also one of the best marketing outlets as well. Business of all types can go to these sites and encourage participation from consumers who enjoy their brand.
Along with the social media sites listed above, businesses are also using other sources of marketing to reach their customers, including email, radio and TV ads and text message marketing. But, these days it takes doing more than the other guy and really making your presence known if success id what you are after.
Text message marketing is the method of advertising that helps you stand out from the rest and reach extraordinary heights with your company and the promotional efforts being put forth.
The Problem with Email Marketing
Email marketing is a popular way to market to customers, and that is also where the problem starts: people perceive business emails as spam and they are very unlikely to be opened, or to be taken serious. Text marketing, on the other hand, has a 100% one rate, with the majority of those messages read within minutes of them being sent.
People are not excited when they see a new email in their inbox, however, a text message does just the opposite. The consumer has opted in to receive the offers and they want to know what type of exciting goodie awaits them. They want to get these messages from you! Is that were not enough, Text message marketing is the method that more consumers prefer to use.
Many brands are in research of ways to provide their customers with offers that they truly ant, ten offers that set them apart from the other brands. Text marketing offers one of the best chances for them to do this while also ensuring messages are delivered in a timely manner.
Although text message marketing is used in the US, its influence is being seen heavily in countries like Latin America, china. Africa and India. It is a universal and effective tool that people from around the world can find beneficial to their life.
Think about it: when you hear that ding on your phone, you look and see what it is. This is the same way that customers respond to the message that you are sending to them.
Send a great offer and the customer will respond. Whether it is for a free items at your restaurant, a special buy one, get one offer or something else, making a beneficial offer to the customer will help get more traffic into your establishment very quickly.
Another perk that comes with Text marketing is the ability to evaluate its effectiveness and learn how you can make improvements. It makes it easy to  track who is and who is not responding to your offers, as well as how they are responding to those offers.
So what does it take to create a successful text message marketing campaign for your business?
First, make sure that you are working in conjunction with the web and apps that you have available already. They all need to provide consumer engagement that captures them from the very first minute.
Do not allow yourself to miss out because you are limiting your shining abilities. Instead make sure that you are always thinking outside of the box and delivering the creativity that is needed to make big changes in this world.
You also want to make sure that you are using the marketing tools that you are given in the most effected manner, so always measure the results of the campaigns that you are conducting.