Text Message Marketing… A Great Option For Your Business
Text Message Marketing… A Great Option For Your Business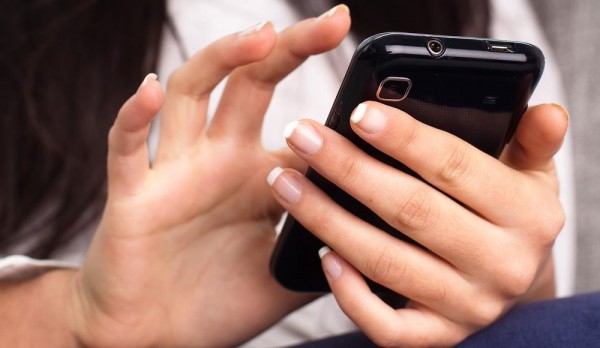 For some people text message marketing is just not that appealing. It is boring, some would argue, and not one of the most attractive marketing platforms, either. Although it is essential for a company to use this form of marketing it is so often looked over because of the fact that it does lack this appeal.
However, it is important to realize that text message marketing is highly effective, and a form of marketing that can be beneficial in so many ways. It is time to set aside your appeal and go for the results.
An Assortment of Text Message Marketing Benefits
Text message marketing has multiple benefits to the marketer who is using it. First of all it can bring more traffic, and hopefully more profit to the store. But, it also builds a special bond between the consumer and the company and enables a much deeper engagement to take place. This is what the customer is after.
Text marketing is personalized and makes it easy to communicate with a consumer via their mobile device. Most people carry their mobile with them throughout the day, so quick retrieval of your message is likely to happen.
Informative Information
Information that is sent to your customers through their text is always informative, so it is beneficial to the customer. Make sure that all of your texts provide thorough information about the brand, and do not forget to list store locations. Text can be used to detail sales and special events, provide information about product/services/orders, provide alerts and updates, to offer coupons and promotions, tips, hints and advice and so much more.
Promotional Information
A text message focuses attention on participating in an event, whether a contest, an incentive to win a prize or something else.
CRM Conversation
When you interact via mobile, you can interact with customers on a personalized level. You can give them a variety of information, all of which can be beneficial to you. text message marketing is very versatile and can be customized so offers are related to what the consumer is after.
At the end of the day it is taking the customer and their needs into mind when creating text campaigns that you want to be a success. It means that you get to know your customers on a broader level and that you understand what it is they are wanting, and what they expect, from you.
When you connect data from email, CRM warehouses, email and similar data points it is easy to provide consumers with the personalized experience that they are after.
For example, if a customer uses a coupon at a store, it I scanned and placed upon that phone number and profile.
Las Vegas MGM Resort Campaign
The Las Vegas MGM resorts provided a good example of how text can help in multiple ways. First, when guests arrived at the resort they were asked if they would like to opt-in for the messages. The messages rated different areas of the business so customers would spend more time on the grounds of the hotel rather than elsewhere. After the stay the messages continued, though decreased in frequency, and provided additional information about the resort and future stays.
In addition there are many ways that you can strategize text message marketing so that it is more beneficial. One such way is with the use of HTML5 and the various applications with it. Thee links refer the consumer back to the company website or mobile site so they can register for the marketing messages.
There are also other ways to increase engagement and the text campaigns that you are participating in as well. For example, an interactive game with a prize at the end is fun and not something that all companies are doing.
Cross channeling and Text Message Marketing benefits
Toys R' Us recently participated in an text message marketing campaign over the holiday season. During the campaign customers were asked to text to receive the lyrics of their holiday jingle song. When they did, they were called and asked to sing along to the melody. It was then sent to the consumer via a text message where it could be listened to and shared on social networking.
This is a fine example of cross channeling a campaign for better customer enjoyment and the benefit of adding more personalization  to the mix of things.
Whenever you want to create a powerful text campaign, remember, you need to do what the other guys are not. It is all too often that coupons, freebies, sales, etc. and similar words are thrown out there. They are overused and no longer stand to be attractive. To really engage the customer it is a must that you make their experience worthwhile, different, fun and of course interesting.