Text Marketing Hurdles & How to Overcome Them
Text Marketing Hurdles & How to Overcome Them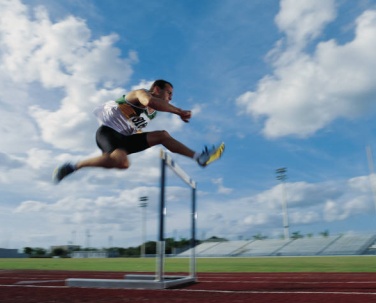 It is cheap, it is easy and preferred by customers, and it really works. So why aren't more people using text marketing to draw customers through their doors? There are oftentimes a lot of hurdles involved with text, and this is the biggest factor that keeps businesses away. Things are slowly improving, however, and more companies are understanding the importance of overcoming these hurdles and allowing text message marketing to work them.
Text marketing enables long-term customer relationships. Some of the biggest names in the world have begun using text, with names like Gap, Macy's and Best Buy conducting the campaigns in a manner that made these kind of relationships possible.
It is oftentimes the fear of being unsuccessful that is the biggest challenge for a company. Businesses are unable to find glamour in text marketing, thus they feel that it is not a market worthy of their time. This is the wrong way to think. It is time for forget things that shine and take advantage of what works, and in this case it is text marketing that works.
Ford recently conducted a text campaign that resulted in a 15.4 % increase in consumer awareness. That is numbers higher than what can be found through other marketing platforms without question.
While text message marketing works to help you market a product, it also leads to long-term relationships with customers through opt-in subscription services. In the end this boosts the loyal customers that come with your brand, and increases the sales that you have.
Your text message marketing campaign can be highly successful if you know what it takes to produce such a campaign. It is worthy learning.
First, ensure that there is a call to action in your message. This tells customers exactly what you would like for them to do next, and in most cases that leads to giving their cell phone number. Make sure that it is easy for a consumer to opt-out if they choose, with that information in the message as well.
Make the offer irresistible by including an incentive for those who opt-in. there is tons of incentives that any kind of business can offer.
You can take things one step further by including images, videos, etc. within your messages. MMS is very popular these days and it adds to the flare and the creativity of your message. And thanks to the many tools out there you will know who to send these messages to!
Ensure that customers know just what they are getting when they provide their phone number to you. This includes informing them of the frequency of the text messages that you plan to send.
Speaking of which, make sure that you respect other people and their differences. As a rule of thumb you should never send a text message before 9 a.m. or after 9 p.m. and, make sure that you are not bombarding people with your messages. They want to hear from you, but too much is too much, plain and simple.
Text marketing has an awesome ROI and enables a new, exciting way to engage with customers near and far.  Consider it, along with MMS, for an effective means of building a large customer base and awesome customer interaction.