10 Awesome Text Marketing Campaigns
10 Awesome Text Marketing Campaigns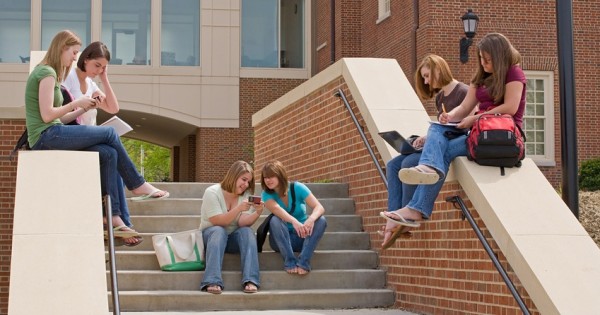 If your new to the marketing world, text marketing is one of the best ways to reach out to your customers. Even if the people that you  are promoting to are without a smartphone, you can still reach out and touch someone with ease. Many big brands have jumped on the SMS bandwagon and have had success with doing so. Those brands include General Mills, Dunkin Donuts and Coca Cola, among others. text enables you to give the consumer what they want while connecting with them on a more personal level. For this quarter, take a look at a few of the very best text message marketing campaigns out there. We are providing you with the top 10 campaigns that really created a buzz, just as  they were intended to do !
Ace hardware
Westlake Ace hardware got in on the SMS fun with a total of 88 stores participating in the weather text updates offered. In addition to weather information text messages offered preparation tips and advice. With an opt-in, consumers could receive mobile notifications of the latest weather in their area and beyond. Ace chose text marketing because it helped engage customers while also helping grow the database of names.
Aveeno
Aveeno went with text message marketing of a different nature. They provided calls to action on all of their printed magazine advertisements. A simple text could get consumers a free sample, with the chance to opt in to receive coupons and additional offers. Aveeno scored major points by offering the incentive, which means that twice the response to the campaign is likely to be received.
Coca Cola
Coca-Cola is a top business that participates in text marketing on a regular basis. During March madness the brand ran a mobile campaign that engaged consumers with the fun of the games and the chance to win prizes.
During the 2012 NCAA Division I Championships, keywords were printed on air with a coke Zero log and alert that enabled consumers to text in the special codes. In addition the keywords could be found printed on March Madness Coke Zero products sold in stores.
General Mills
Cheerios went text marketing recently during a mobile drive that solicited donations from Spoonful's of Stories, a program sponsored by General Mills that offered consumers the chance to donate to First Book. This is a program that provides books and other educational resources to schools in low income neighborhoods as well as families with the same criteria. For every donation hat was made, Simon & Schuster children's Publishing matched the donations. A simple text to Books2Kids was all that it took to deliver that $5 donation .
JC Penney
Selling Easter dresses was on the mind of department store retailer JC Penney when they decided to use text message marketing. Their campaign delivered messages giving consumers the chance to opt-in for and receive specials for the special one-day only event. In addition those who opted in could also shop via the JC Penney mobile site.
Macy's
Macy's used SMS marketing to promote the NBC show 'Fashion Star' and the fantastic looks from the show. When a consumer texted a keyword to the special short code they found out about those looks and how to get them at home.
Macy's is no stranger to SMS marketing, and they are always offering special messages to their customers to notify them of sales and to send out coupons and other interesting information, and this was just one of the many successful campaigns this department store leader has conducted.
Reese's
Hersey's Candy brand Reese's used text marketing for their sports fan, giving them the chance to win a trip to the NCAA Men's Final Four game. A simple text message and an entry into the contest was granted. Reese's took things one step further, however, including a special link to the bran's mobile site, where rules of the game and other important information could be found.
Rite Aid
Rite Aid used text marketing to help raise donations for the children's Miracle Network. The pharmacy  sold Miracle Balloons to raise funds, and when customers texted RAKIDS to the special short code a $5 donation was made to the fund. The balloons were also sold in store.
Starbucks
Starbucks is one company that understands the importance of text message marketing and doesn't stop to  put all of their efforts into the marketing efforts. Their My Starbucks Rewards program provided an in-store display to promote the promotion, and that display was placed directly beside the drink counter so most would see it while they waited for their beverages to be prepared. Once customers texted the keyword they opted-in to receive offers from the coffeehouse.
U.S. Tennis Association
The United States Tennis Association used text marketing to expand the number of interested parties and to bring more awareness to their special events, like the U.S. Open. Through text messaging fans of the US Open and the US Tennis Association could answer trivia questions, post photographs, vote during contests and more.