Your Customers Want Coupons
Your Customers Want Coupons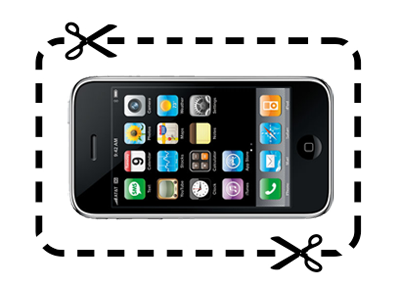 Coupons have become so popular over the past few years that there are TV shows dedicated entirely to how to become the best at couponing! So you can imagine that your customers want coupons, too. With significant savings coming through the use of coupons, more and more consumers are using them ever before. This means your company must give the customers what they want, if you want them to stick around for any amount of time. There isn't a better way out there to send those coupons than through text message marketing.
Text Messaging & Coupons
Studies conclude that shoppers prefer text message coupons over those that you need to print, citing they're much easier to use. That is true. There's no printing to worry over. The customer simply shows their phone and the offer is theirs. Text messages can easily be sent to 25 people or to 250,000 people in only a matter of a few seconds, and those messages are in the customer's hands and read minutes later. There is no faster or easier way to get in touch with your customers than text message marketing. And when you're sending coupons, you better believe they will respond.
Now that you know they want coupons and that they want them through their cell phone it is time to give the customer what they want! Doing this shows that you're a company that really cares, you're a company willing to go the extra mile to make a customer smile. This will get you major brownie points!
Building your Text Marketing List
If you're in the process of building your text marketing list (which, by the way, should be something that you're always striving to build) then you can offer customers a freebie for joining in on the fun. Restaurants oftentimes offer a free meal or dessert with a sign-up, sometimes with another purchase. Hair salons can offer a free shampoo with sign-up, or even a free trial-size product. The possibilities are endless, and every type of business out there can find tons of freebies to offer to get the names on the list. Make them an enticing offer and they will quickly hand over their number. Make sure that you advertise your text message program, too.
Keep the Coupons Coming
Although you can use text marketing in a variety of ways once you have the names on the list it is imperative that you're sending coupons on a regular basis.  Your coupon offers do not have to be as dramatic as the offer used to reel them in, but it should be nonetheless very valuable, an offer that a customer just cannot knowingly walk away from and feel good about.   Keep a variety of coupons in the bag of fun, and do not be shy about making your customers happy!
Consider sending coupons for slow nights at your establishment. An offer for a free door prize for the first 25 people inside your doors, a special two-hour sale or a free entrée when you bring a friend in will certainly catch the eye of many consumers. Remember, these are people who have already opted to receive messages from you; they want to know what you have to offer them.
Customers Want Coupons
Customers want coupons, and if you give them what they want you will never have to worry that they will ever leave your side. If you take care of your needs they will support your business with loyalty, and that is a reward unlike any other. Text marketing is awesome when you're sending out coupons, so don't be stingy and give them just what they want.