Text Message Marketing Can Be More Effective Than Twitter
Text Message Marketing Can Be More Effective Than Twitter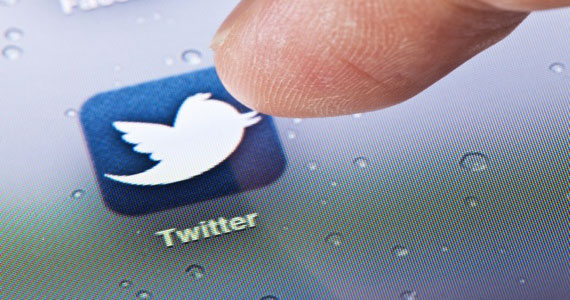 From a business standpoint, using text message marketing as a primary form of marketing is a genius idea. While the majority of Americans do in fact have a cell phone, not all of them are smartphones. It is rare that a person who has a cell phone without smartphone capabilities would use Twitter on a regular basis. However, the majority of Americans that own a cell phone of any kind are capable of both receiving and sending text messages. No matter where they are at or what they are doing, you can reach them with your message in an instant.
Twitter Versus Text Message Marketing
While Twitter primarily lends itself to a demographic of teens and young adults (as well as the occasional celebrity), humans from all walks of life have the basic ability to text once their brains are developed enough to recognize letters and stable enough to hold a phone.
The market that could be used for marketing purposes from businesses via text messaging is significantly larger than the Twitter market that a business could choose to market to. Chances are that a person who uses Twitter also texts, but it is not as likely that a person who texts would use Twitter.
Business are Offered So Very Much
Several businesses have already successfully made the transition into text message marketing. It works for businesses of all sizes and along with the opportunity to reach a broader audience it is also far more versatile than Twitter could ever think to be.
Businesses can offer special coupons exclusive to those who subscribe to their text messages. These coupons are one of the things that the customer looks forward to the most, and text message is an awesome way to give them just that. This is just one of the many ways that a person can use text message marketing, and by imploring all of the ideals offered and available you will find that text marketing offers more bang for your buck and a lot more benefits in the end.
A Look at Twitter
While people may not have their data enabled to receive updates as to their "tweets," text messages can be received as long as a phone has cellular service. Like the coming and going fads of our time, it is questionable how long Twitter will remain a popular form of communication in the United States. Text messaging, however, will remain a popular option as long as cell phones are in existence. As children begin to get cell phones at an earlier age (though not necessarily smartphones equipped with data and internet surfing capabilities, i.e. Twitter), it would be possible to advertise to even young children—a volatile age group in the marketing world. Additionally, a text message does not have the character restrictions often associated with Twitter. With text messaging, a company could access the phone numbers it already has access to in its database.
We cannot forget the fact that, even those who are signed up for Twitter sometimes do not use it, or they are unsure of how to use it. Twitter certainly takes some getting used to, and for the person who is not social media savvy, thi could be a great disadvantage since it can cause the consumer to become frustrated and forget all about accessing your offer or your company.
Therefore, text messaging should be viewed by marketing management as a preferred method of communication over Twitter, thanks namely to its efficiency, reach, and clarity. It is the winner between the two, hands down.