Text Message Marketing: Back to the Basics
Text Message Marketing: Back to the Basics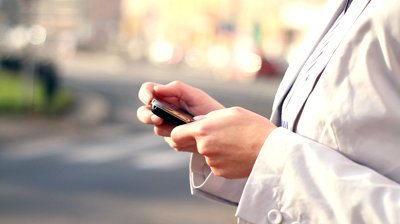 Text messaging is an extremely common method of communication, as almost everyone has a cellphone or smartphone these days, so it is an important platform to reach potential consumers. Text message marketing basics include things such as the gathering of personal cellphone numbers of individuals, the generation of an appropriate and captivating message to distribute to all the collected numbers, and a way in which consumers can follow through on the message to see more information about the product or service being offered (typically in the form of a URL or a telephone number for the business or service provider). Let's review each of the basic stages in this simplified process of reaching out and touching all of your customers.
Gathering Cellphone Numbers
There is a wide array of options for one to begin gathering personal cellphone numbers, but the most common method of doing this would likely be having individuals register on the business' webpage, and require their cellphone number to complete the registration. This allows for an automated collection of user information – most importantly, their cellphone numbers, to later be used for mass text message marketing.  Offering a special goodie in exchange for a cell phone number is also a good idea. Customers see free, and if they like your brand, they'll be more than willing to hand over the digits to you.
Generating an Appropriate and Captivating Message
The message should be brief, concise, but attention-grabbing. I feel that keeping the message content fewer than 255 characters will help reliably display the message on a variety of different mobile phone platforms and service providers. The message should be easy to understand, and the wording and delivery of the marketing message itself should be carefully disguised in a way that doesn't necessarily inform consumers that it is a marketing message and thus immediately deleted. It could start with a phrase like, "hey there!" or a similar greeting, so that the individual would first have to open the entire message instead of judging the content off of the first few words that appear before the message is opened to be viewed in its entirety. Some companies are even taking things a step further to connect personally with their customers, greeting them by name with the text message!
Linking back to the Service/Product
Make sure the service or the product that is being advertised has a follow-through URL or phone number so that individuals that receive the message can find out additional information about the product or service so that they may purchase it. It is hopeless to imagine that an entire sales pitch for a particular item could be expressed within 255 characters in a text message, so giving the consumer a URL to follow or a phone number to dial to learn more if they are interested is essential. In the world of marketing this is known as a call to action, and without a call to action the entire marketing scheme is doomed for failure.
Learning the Basics
While text message marketing is highly effective for businesses small and large, there are a lot of steps required to make it that awesome. It is important to gather an understanding of these thing before attempting to start your own text marketing campaign. However, these are the basics, the simple marketing techniques that you must know before attempting to move on to bigger things.
Text message marketing has been around for several years now, and companies across the world are discovering how wonderful it really is. After you learn the basics those very same discoveries will come your way, too.