Text Marketing Basics: Choosing a Keyword
Text Marketing Basics: Choosing a Keyword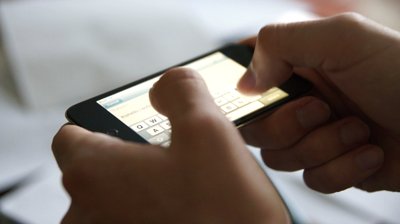 Choosing a keyword when planning to conduct a text marketing campaign is one of the most important things that a company must do in order for success to be attained. The keyword is the word that the consumer uses to recognize the offer. It is a word that is easy to remember, and used to identify your company. Choosing a keyword is not difficult at all, however, one must keep a few important tips in mind as they go through this process.
Tip One: Keep it Simple
A keyword that is easy to remember is a must. You want your customers to instantly think of this keyword so they can share it with others, something they are likely to remember even days or weeks after they see it.
Tip Two: Don't Confuse your Customers
Sometimes a keyword is more confusing than anything, and just because it makes perfect sense to you doesn't mean that it will to the next person. Rather than take this risk, make sure that the words selected are not confusing. So, a good example of a keyword for a restaurant called Perfect Fixins' would be restaurant or Perfect Fixins'.
Tip Three: Do not use Special Characters
Special characters may seem like a cute way to get noticed, but this is not the truth of the matter. It can be frustrating for some customers when special characters are involved, so leave all of the $, @ and ! for another form of marketing. They are a real pain where the sun don't shine, and many customers, particularly the older audience, will simply not bother with them. Do not lose consumers to add to your list because you wanted to be cute or fancy.
Tip Four: One Word is Best
If at all possible choose a one-word keyword. While you can create a keyword that has 2 or more words, this, too, can be confusing and may cause potential confusion that customers just do not want to deal with. Again this goes back to keeping things simple, and this is what you want.  Spaces in names are the most confusing of multiple keywords, so avoid that by keeping it to just one word.
Tip Five: Do not Use Numbers
Numbers should also be avoided when you are creating your keyword. They are confusing and can deter some people from signing up to your list. Remember, you want to send a simple message that is easy for anyone who receives it understands.
Tip Six: Do not Re-Use your Keywords
You will have a keyword for various campaigns that you conduct from your business, but never use the same one twice. This can cause a great deal of confusion and may make the customer very upset if they do not receive the offer they want or start to receive offers they do not want.
Tip Seven: Watch Ur Spelling
If you're not spelling your words correctly it can cause much confusion and may result in people being unable to sign up for your offer or giving up on trying to sign up. Make sure that you use regular spellings and do not try to be cute or fancy. It is a headache that no one wants to deal with.
Getting the Most From your Keyword
When the right keyword is selected it can benefit your text marketing campaign in tremendous fashion. It is only in your best interest to take the time to carefully select your keyword! With these tips above selecting your keyword Is so much easier to do, and you can be certain that you are choosing wisely!