Every Text Message Marketing Campaign Needs An Incentive
Every Text Message Marketing Campaign Needs An Incentive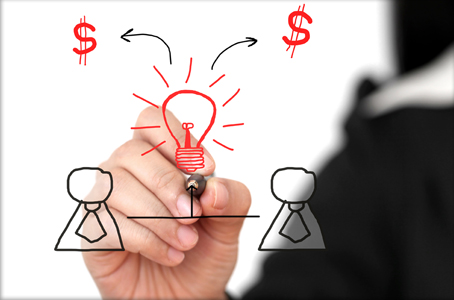 What incentive are you offering for your text message marketing campaign? Don't have one in place? Don't plan for a massive overflow of numbers for your list.  Call it bribery, call it what you will: without the incentive it is highly likely that your campaign will fail. You must do something to prove that your text message marketing campaign is worth joining, and offering the incentive is the way to start this. Without an incentive in place your campaign is, sadly, doomed for failure.
What is an Incentive?
An incentive is an offer made available to the consumer, a reason for them to give you their name and number. Regardless of the type of business you operate, the use of an incentive is a must. Your incentive can be of your choosing, but do keep in mind the better the offer, the more people who will sign up. When people see that you're trying to give them something there will be more attraction to your offer, it is likely that people will tell others about what you're offering and in turn an amazing list can grow. Make this incentive available in exchange for the mobile number.
Types of Incentives
Throughout the years of text message marketing, businesses have offered a little bit of everything as an incentive to sign up for their list. Most often companies give a nice little freebie because they know that a customer will flock to take advantage of something given to them free of charge.  Are you a restaurant owner trying to build a marketing list? Offer a free dessert, a free entrée or a beverage for signing up. Operate a beauty and nail salon? Give a free cut for sign up. The possibilities are endless.
Here are a few other ideas for incentives to consider:
Contest: A contest is fun and very exciting. In exchange for the mobile number offer a contest to win a great prize.
Coupons: Whether it is a % off of an order, a BOGOF deal or another type of coupon, they can certainly enhance the number of people who want to join in on your text message marketing fun.
Discounts: Along with coupons discounts work wonders for text marketing incentives.
Freebies: As we've already discussed, a freebie is a great incentive for your text marketing campaign. Give them something free and they'll give you what you want, too.
The initial incentive is just the beginning of what the consumer expects you to give them for joining your list. It is the beginning of what could be a great relationship if you allow it to be. Text message marketing has been used for some time now, with recent years showing a skyrocket in the number of companies using this form of marketing. There is a reason for its extreme growth and that is because it works when you are working it. This means you're starting with a nice incentive.
Use Incentives with every Campaign
Whether you market one campaign during the year or one per month, each offer should include an incentive. They work for each campaign to ensure maximum consumer involvement and without them your campaign is just not going to take off and fly. Don't start your campaign before your incentive is in place because it is not going to deliver the results that you are searching for. This can be frustrating not to mention a waste of your precious time and money. But, when you have the incentive in place the total opposite is true and you will get the looks, the names and the numbers of many people ready to do business with you.