Drive Traffic to your Ski Resort with Text Message Marketing
Drive Traffic to your Ski Resort with Text Message Marketing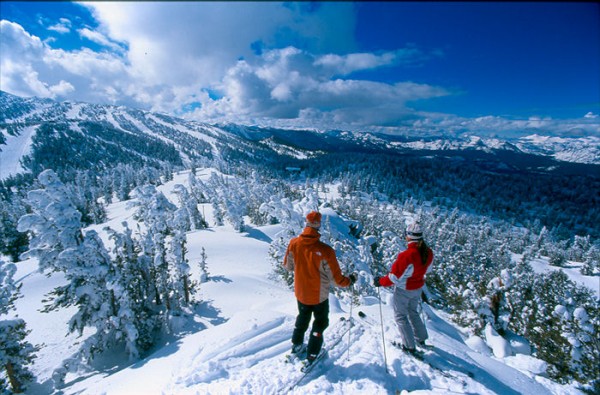 The ski industry has embraced social media, and the ad landscape has changed, even for titans of the industry. Vail Resorts, a billion dollar business with twenty-five properties, has gone as far to replace its traditional advertising with an in-house department focusing on social media. So given that the biggest of the big are dominating Facebook and Twitter, what's the step ahead to connect real-time with your customer base? The answer may be surprising, but it is simple, accessible, and cheap: text message marketing.
Text message marketing may not have the sexy ring to it of creating a Facebook campaign, but it is an effective way to reach a target market in less time and with less out-of-pocket money being spent. A text marketing campaign can be conceived, produced, and delivered inside of an hour, providing a real-time experience to a customer base likely to have good yield, far removed from the scattershot approach Facebook advertising sometimes seems to take. A text message marketing campaign can be conceived, produced, and delivered inside of an hour, and a blast to 5,000 proven customers generally costs under $150, making the value proposition undeniable.
The simplest way to build a text message marketing infrastructure is to ask prospective and existing guests for their cell phone numbers at the time they contact you. Give them the ability to opt in to messages, so they feel in control of the situation (something one does not get to feel much these days in terms of what one gets to see on Facebook).  There are tons of ways to generate these names to your list. Usually an exciting offer will draw in the crowd. Some of the ways that you can draw in the numbers for your campaign include:
Offer a coupon for a free breakfast or lunch for sign up
Provide a discounted rate
Use text marketing to reach a customer on their way home, thanking them for their visit and welcoming them back with a can't refuse discount
How about a coupon for discounted ski rental or even an hour free on the slopes?
Then, wait. Wait until you have something really worth communicating, so that when your customers see a text from you, they open it right away because they know that you're going to give them something amazing. You can send your messages as often as you would like, whether hat is weekly, monthly or even seasonal. If you have an amazingly attractive offer it is a great tie to put text marketing to work for you and your ski resort!
Text marketing is simple to execute, if you choose to engage one of the many text message marketing services in existence. It's also possible of course to run an SMS campaign in-house for maximum cost efficiency. But above all else, it gets the message to the right people in the right time frame. The estimated time that it takes for a text message to be read is just three minutes! Facebook and Twitter require people to log in and check accounts, and more often than not are seen as spammy. Email marketing has the same pitfalls. Targeted text marketing to consumers who have actively opted in will be seen as welcome. They want to hear from you or they would not have opted in. they want to know what type of offer you're giving to them next.
The newest, best way to drive traffic to your ski resort may be the old faithful of text. It's worth revisiting this blast from the past to get the best bang for your advertising buck. It has everything that you need for success and more.