Why Text Marketing Isn't For Every Type Of Business
Why Text Marketing Isn't For Every Type Of Business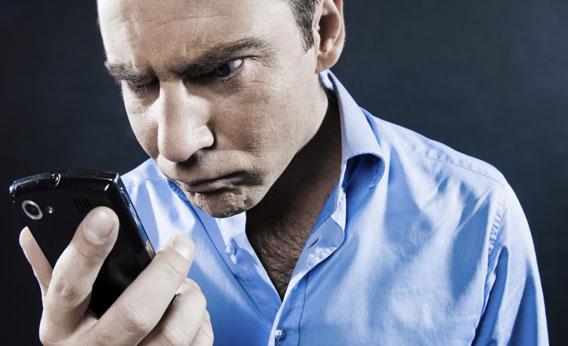 Text marketing: Everyone else is doing it, but should you? Although most people brag and boast about text marketing and its massive amount of benefits, it is true that it isn't right for everyone. As shocking as it may seem, it is true. Before you go out and get involved with a text marketing campaign you should take the time to learn more about this form of marketing and what it is all about to determine whether or not your business could thrive from its use.
What is Text Marketing?
Text marketing is known as several things. This includes SMS marketing and text message marketing. No matter what name you choose to call it, things are all the same. Text marketing uses a person's mobile device for communication and for offers. It is 'opt-in' only, which means that you market only to people who have indicated they want to hear from you. Many different text message marketing offers can be sent via the mobile device, and two-way communication is one of the unique features that is offered.
Why is text Marketing so Effective?
There are many reasons that text marketing is so effective. Of course the biggest of those reasons is that people use cell phones, and they have them with them at most times of the day and the night. There have been increases in the number of mobile coupons being redeemed over the past couple of years, and more and more consumers state they prefer this method of contact. It is fast –with an average of three minutes between delivery and being read. And it is versatile so any company can give their marketing list subscribers more of what they want without limits. The increase in text marketing usage over the past few years indicates that great things are taking place in the way of marketing for many different businesses.
Who is Using Text Marketing
A lot of businesses are using text marketing. This includes restaurants, who seem to do the best with text marketing; movie theaters, churches, schools, night clubs and bars, retail stores, supermarkets and more. Businesses that do well with text message marketing are those that  work with other companies as well as the general public. Businesses that have recurring customers and business are the companies that do well with text marketing.
Who Shouldn't use Text Marketing
Again text marketing is beneficial, it is amazing, but it is still not right for all types of businesses. If you are a freelancer, text is probably not right for you. Text message marketing is sent to those that you want immediate business from. Many companies use it to send coupons, promotional offers, freebies, samples and information about sales, special events, store openings and similar types of information. Since it gets right to their phones it is fast and convenes, and super easy. But if you cannot benefit from any of those things then it is safe to say that you will not benefit by adding text message marketing to your list of things to do.
The Bottom Line
While 90% of all businesses small and large will find that text marketing is beneficial  to their brand awareness and customer base, there are a few who will not find those same joys. It is important to understand text marketing, how it works and whether or not it will work for you before you begin such an endeavor. The last thing that you want to do is waste time, money and energy on something that is not going to last or provide you with the most amazing of benefits.