How Chipotle Kicked Butt with Text Marketing
How Chipotle Kicked Butt with Text Marketing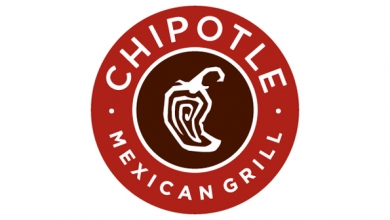 A recent Chipotle text marketing campaign shows just how well this new form of marketing really is. They nailed their campaign, carefully constructing it from start to finish, and the results were a kick butt campaign that really caused a buzz for the brand.
Kick Butt Campaign
The campaign began on July 13, a 21-day long puzzle scavenger hunt that invited people to compete in completion of an online puzzle tournament with the prize of free Chipotle burritos for the next 21 years! This game was started to celebrate the 20th birthday of the brand. It was nicknamed Adventurrito.
Customers who wanted extra clues for the puzzle could send their mobile number to a short code. In return Chipotle would send clues that would allow them to complete the puzzle much quicker.
How it started
The Chipotle game started off with the customer receipt. On the bottom of the receipt customers could find a message telling them to text the specified keyword to a short code number.  With the submission your name was also added to their text marketing list.
Each day offered a new keyword and a new chance for customers to earn a clue to the puzzle. Chipotle included their social media sites in on the fun, this giving them not only access to more mobile numbers but more fans and brand awareness on sites like Twitter and Facebook.  You have to solve one puzzle in order to move on to the next puzzle.
Increasing Brand Awareness
Once the names and numbers were on the list Chipotle was able to use them to do even more with brand awareness and increasing their fan base. This included through the use of other promotions and prizes, company and store information, coupons and special offers, all sent to the consumer via their mobile device.
The option was also given to customers to 'opt-in' to receive an alert when the new contest began. With a simple click of the button Chipotle would gladly send out a text marketing alert as soon as the new puzzle was added. This saved the consumer time and hassles while helping them get in on the game as soon as possible for increased chances of winning.
There is still time to get in on the fun and games to win your shot of the prize. The contest officially ends August 3, 2014.
Text Marketing Success over the Years
Chipotle has long been a text marketing user, and so far things have been more than successful. This recent marketing scheme proved just that. The company has been depending upon SMS and text marketing since 2009.
Chipotle is able to find success with text marketing for several reasons.
They offered something for in exchange for the mobile number
Customers were engaged in every faucet of the game
They included their social media platforms into the fun and games to bring more attention to their brand.
Results like this are typical, and almost any business that depends upon groups of people/members can find text marketing beneficial in the same ways, as long as the techniques of engagements are included. Text marketing works, and this Chipotle game is not only proof in the pudding but proof that when you do things the right way text marketing is far more beneficial than before.  It is one of the newest and one of the best ways to market your company  so do not let it pass you by and miss out on all of the fun and excitement that comes your way, not to mention the enhanced profits.