6 Ways YMCAs Are Using Text Marketing
6 Ways YMCAs Are Using Text Marketing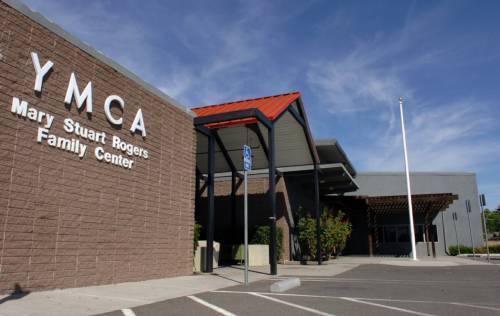 The YMCA is one of thousands of businesses that have incorporated text marketing into their list of marketing methods. So far things are coming along quite well and YMCAs across the states have found outstanding benefits right along with the use of text marketing.
1.     Special Events
YMCAs have been using text marketing to notify customers of special events and programs. It is easy to reach customers for event notification via their mobile device since 90% of the population carries them at all times, even on a short notice. This is popular because it gives the community the chance to learn of events they may want to participate in as well as receive reminders of their dates and times.
2.     Donations & Volunteers
Both are vital to the success of the YMCA, and currently centers are using mobile marketing to help them reach out to those interested in supporting their local center in one of  these manners. The Y has a 'Wish List' naming all of the items they hope that donors will contribute. They frequently share their list to raise donations. They also send out requests for volunteers when they are needed and with the use of text marketing to help them the job is done much faster.
3.    Contests
The YMCA has been using text marketing to notify members and the community of contests that are being held. As you may or may not already know, the YMCA frequently holds fun contests and special offers that you should know about. They've embarked upon the cell phone to help them gain entrants and bring awareness to their facility. Currently there are several YMCA contests going on, each of them focusing on making the world and the community a better place for us all. The Y is empowering all!
4.    Real-Time Updates
Should there be a need for a facility closure, or if something else important arises, mobile marketing allows you to reach the member to notify them of this event quickly. The average time for a text message to be read is only three minutes; this means you are reaching people when you need to reach them. There is no faster or easier way to reach a customer or a member than through text marketing, and this is one of the many reasons it is so loved.
5.   Memberships
The YMCA offers various memberships to customers and through text marketing you can make the public aware of what is offered. Many people are unaware of what they can do at the YMCA, but with these messages that will soon change. You can also help a consumer learn what it will cost them for a Y membership via movie marketing.
6. Customer Surveys
The YMCA has been successful not only because they offer a wide variety of programs and services to individuals of all ages at discounted rates, they also offer improvements and great customer service when it is needed. They often send out customer satisfaction surveys via text. A couple of questions can really help big things happen, and the Y has flourished on this concept.
The YMCA has been using text marketing for several years now. In recent years, however they have begun to focus more attention on this marketing tool since it is becoming so popular. They have expanded and now use it for communication with consumers, the community and even their own employees. The six above mentioned ways the Y is using text marketing are only a handful of the ways they are enjoying success thorough the mobile phone. Your company could be the next.