4 Ways Community Colleges Are Using Text Marketing
4 Ways Community Colleges Are Using Text Marketing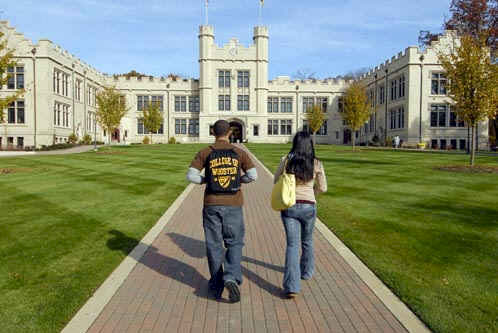 Community colleges are among the newest types of businesses to find the benefits of text marketing.  With hundreds of students filling the community college campus daily, text messages enable the school to quickly reach students in a variety of situations and circumstances, all without wasting time. There are many ways in which text marketing can –and should- be used at a community college. Some are more important than others, but they all add up to an amazing package that's easy to use and easy for communication of large groups of people.
Here are 4 of the  best ways that community colleges can use text marketing. Remember there are many other ways to use the form of marketing, these just happen to be among the best of the best.
1.    Notify Students of Emergencies
There is no denying the fact that colleges need a quick and easy way to get in touch with students should an emergency situation arise, and text marketing is that method that works. You can create a text message in just minutes of time and mass send it to everyone in the campus on your database. Notify students of any type of emergency, whether it is an unidentified person on campus, school closings or something else.
2.   Event Notification
Whether it is a sporting event, a financial aid workshop, a theatrical performance or something else, sending a text message to notify students is quick and easy and assures they won't forget what's going on when you time that message to be sent at the right time. This is probably one of the most common uses of text marketing, and it is one that is certainly beneficial in quick notification of students.
3.      Admissions Information
When a student is interested in attending your college, sending information for them to easily access your course selection, admission requirements, applications and forms, etc. is a great way to peak their curiosity even further while making life easy for the student. Many colleges that use text marketing use it to send admissions information to students. It is quick and easy and you can be sure that the students get the information that they need, when they need it.
4.   Important School Information
Text marketing is a good way to send students information about the school as well. Use it to notify students of school closings, exam dates, dress policies, to ask student opinions, to send the class schedule for the semester and more.
The many ways to use text marketing at a community college are endless and it is certainly safe to say that it can benefit any school tremendously. The four ways to use text message marketing listed above are only the start of the many ways to put it to good use at your facility. It is fast, easy and affordable, so community colleges can certainly greatly benefit.
Text Marketing Works
College students have their smartphones on deck most of the time, no matter where they go, so utilizing text marketing is certainly one of the quickest ways to get in touch. Furthermore it is estimated that most messages are opened and read within three minutes of being received. With 85% of all students carrying a cell phone with them at all times, can you possibly fathom an easier way to get in touch with someone?
Anyone, even someone without marketing experience, can easily create a text marketing campaign for their community college and begin reaping the rewards as soon as they do. Text message marketing is fun, affordable and versatile –perfect for community colleges near and far.