3 Basic Pointers for Text Marketing Success
3 Basic Pointers for Text Marketing Success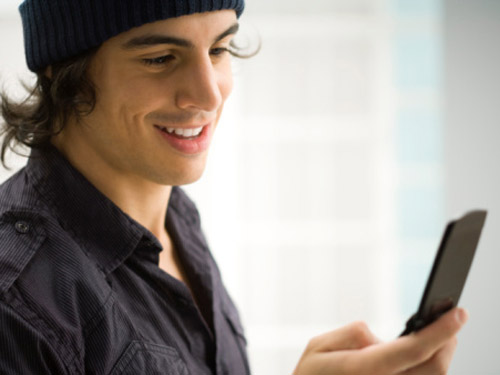 Anyone can easily see that text marketing works. The past several years it has become the norm for many businesses. Consumers prefer it over other marketing methods. It is easy to communicate via text messages and 85% of the population has a cell phone that they carry with them the greatest part of the day. All types of businesses can use text marketing to communicate with their customers, and thanks to the versatility of text message marketing it can be used in several different ways to spread the word about your brand and to gain a larger following of people.  Sending notices, special offers, coupons and deals and sales events are just a couple of the ways that companies are using text marketing to communicate with their customers.
Benefit your Text Marketing Campaign
In itself it is powerful, but when you are putting the right strategies into the campaign you can almost guarantee your text marketing success. Most any business can greatly benefit from a text message marketing scheme. But it is only when the right techniques are being used.
If you are new to text marketing those techniques may not be as obvious as what they would be to a seasoned SMS marketing veteran. There are many ways in which you    can make text marketing work for you. If you are willing to take the time to ensure these things are done you can almost guarantee that your marketing efforts will not go unnoticed.
3 Can't Miss Text Marketing Pointers
1.    Call to Action
All text messages sent must include a call to action , else they are rather pointless. The call to action tells the consumer what you want for them to do next whether this is to visit your website, attend an event or make a purchase at your store.  The call to action should be of an urgent nature and make the consumer feel as if they will miss something great if they miss out on the opportunity that is before them.
2.    Make the Offer Exciting
Customers who sign up for text marketing offers are interested in what you have to offer, but it is up to you to excite them and make them even keener to your brand. Whenever you send out a text message offer make sure that it is something that will make people glad they checked their messages. There are many ideas, including coupons for free items, BOGO deals, etc. Whenever possible keep the offers personalized and tailored to the area where the customer is located.
3.    Interact with Customers
It isn't about how many messages or offers you send out, rather how you use that to communicate with your customers. It is much more beneficial to interact with your customers  on a personal level than it is to do it as a whole. When they feel like you are talking just to them and that they are part of the family, far better results will be found and your text marketing campaign  can be a huge success.
Get Involved
These three pointers only begin to entail the many things that you should implore into your campaigns to ensure they are as successful as they can be. The results of text marketing campaigns over the past several years prove that it works, but as with anything it cannot do it alone. You must do your part to make it work! You should communicate with customers, provide them good deals and go above and beyond  to meet their needs. All of this is possible with the help of text marketing.