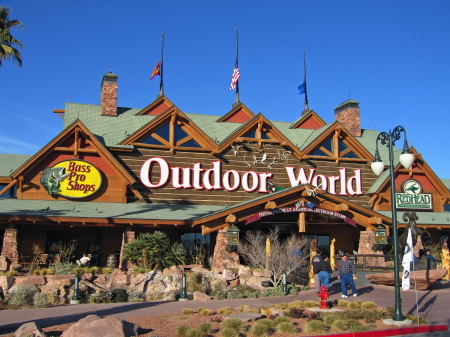 Text marketing is amazing. It is urgent, it is can't miss, and for those involved in the gun industry it is one of the most beneficial products to help them find the success their business deserves. In today's marketing world gun industry professionals are finding text marketing to be beneficial, discreet and a fast and effective way of communicating with employees, customers and those soon-to-be customers, too.
What is Text Marketing?
Text marketing is marketing using mobile devices. Only those who are interested in what you are offering will receive your text messages, so right there is the start of great things. Your text message marketing campaign should attract customers to your business, therefore messages should provide them with a call-to-action that entices them to do just that.
Using Text Marketing
Gun shops can use text marketing in a number of ways.
Send special promotional offers to customers
Send money-saving coupons
Offer discounted items on a slow day
Provide a one-day only sale
Invite a friend to shop with you, you both save  25%
Inform customers of clearance events
The Versatility of Text Marketing
But that's not all. Text marketing is versatile, one of the many reasons that it is so popular among those in the gun industry. Check out a few other ways that text message marketing can be used.
Use text marketing to communicate with employees –you can communicate via text message marketing and inform employees of events, store closing, extra hours and more.
Provide information to customers about new stores, store closing, etc.
Send notification to customers of special events or gun shows and programs
Fundraising efforts: If you work with a gun organization that depends on funds to operate, text message marketing can enable you  to easily find those needed funds.
Send birthday or holiday greetings
As you can see there are endless possibilities when speaking of text message marketing and the gun industry. Whether you're a gun shop, a traveling show or sell gun accessories, text marketing can certainly be beneficial to you.
Check out the Facts
Take a look at some of the facts of text message marketing.
Customers prefer mobile coupons to printed coupons and are 65% more likely to use them
85% of all people have a cell phone on them at all times
Most text messages are read within 3 minutes of being sent
Text message marketing provides fast sales and is meant to be a sales tactic weighing on impulsive shopping.
53% of all people involved with text message marketing make a purchase as result of a message they received
Smartphones produce more internet based actions that computers
Text marketing is easy. It is easy to read and easy to compose a message that gets results.
Text message marketing saves time since you're communicating only with those who have requested to hear from you. You save money at the same time, and considering that text message marketing is the preferred way of communication and receiving offers, you are also doing yourself and your customers a favor.
This is a new era and there is a new way of doing things. For businesses involved in the gun industry, text message marketing is that new way.  There is no faster, easier or more affordable way of communicating with customers than through SMS marketing. You will find businesses of all genres involved in mobile  marketing, as well as those of all sizes. Your business should be a part of this success.