6 Ways to Grow a Retail Text Marketing List
6 Ways to Grow a Retail Text Marketing List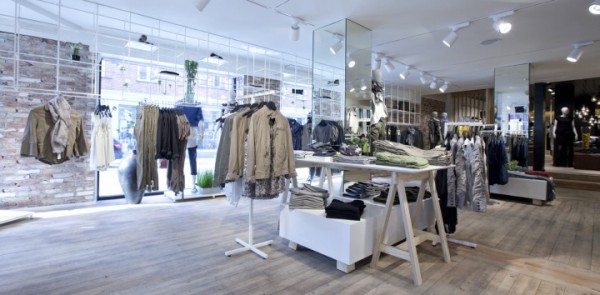 Text marketing is an awesome way to reach a large number of people and produce a lot of buzz about your business. With this form of marketing you can affordably reach interested parties who have 'opted-in' to receive your offers. Send coupons, sales information, special offers, contests, freebies and more, all while getting more people involved with your brand and enjoying it all the same.
But, before these awesome things can happen with text marketing you must have list of people in which to market to. This is called list building, and before you get yourself to involved with the marketing program you must think about building your list. Luckily this isn't hard to do, if you are aware of the best methods of building your list.
6 ways to Build a List
Restaurants, churches, supermarkets, retail outlets, nightclubs , bars, gun shops, golf course, real estate agents –there is practically no business that will be unable to find tremendous benefits with the use of text marketing with just as many wonderful ways to build the list with corresponding methods related to your business.
1.     Offer a Freebie
Customers love to get something for free, so give ti to them in exchange for signing up for your list. Restaurants can offer a free drink, dessert or appetizer; nightclubs can offer a free drink or no admission; retail stores can offer a free item with purchase. The possibilities are endless, and any business can benefit when they give a customer a freebie to join the list. This freebie will get them inside of your store (or website,) and there's a good chance they'll buy even more upon their arrival.
2.      Invite a Friend
Start a campaign for your text message marketing that involves the SMS subscriber bringing a friend to your establishment, or joining your list, in exchange for something exciting. Whether it is free drinks, a gift card, a rewards program or something else, make the offer exciting and you will see the list of subscribers grow tremendously.
3.      Give a Coupon
Coupons are also great for gathering people to join your text marketing list. You  can choose the type of coupon you want to offer, but again, the key is to keep it interesting and something that the consumer will really want. BOGO offers are good for text message marketing lists.
4.      Advertise Everywhere
It is important that you are advertising everywhere that you can if you want to build your text marketing list. This includes on your website, your blog, social media sites, customer's receipts, flyers and banners, on the outside of your  establishment, on menus and ads. There is nowhere that you cannot advertise your text message marketing campaign and increase the people signed up for your list.
5.     Create Valuable Campaigns
Creating valuable campaigns is essential if you want those who have joined your list to stay there. Send at least one message per week and make them as personalized as possible. Send great offers their way,  too, including notification of sales, samples, coupons, special offers and more.
6.       Create a TV Commercial
If your budget will allow it, create a TV commercial. Not only can a commercial provide you with great advertising for your company, you can also promote your text marketing campaign during the commercial. This is a really useful and creative idea that can quickly spread the word about your company. Hire a professional to help you create your commercial and get this party started.
These are 6 great ways to build a text marketing list for your retail store. Put these tips to good use for your business and find great things coming your way.