Getting the Most from your SMS Marketing Campaign
Getting the Most from your SMS Marketing Campaign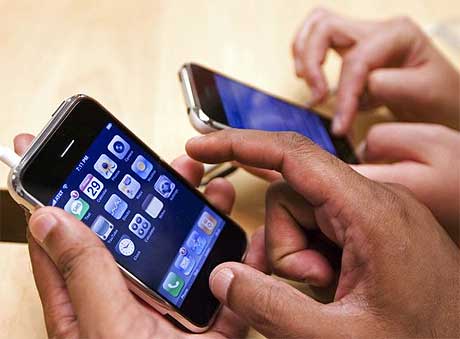 SMS marketing is the hottest way of marketing out there. With it you can instantly reach customers via their mobile device in just a matter of minutes, sending to them a variety of offers and deals they'll love and that will bring people through your door. SMS marketing works for all types of businesses, as long as they are willing to put forth the efforts required to make a successful SMS marketing campaign.
How can you ensure success with your campaigns?
There are a few simple tips to keep in mind when you start your campaign.
First, you need to make subscribers want to subscribe to your list. You can attract a large audience by presenting can't- miss offers, usually something for free. For example, if you are a restaurant, offering a free appetizer or drink is a good way to get the names and the numbers.
Next, make sure that you keep it simple. Text messages give you limited characters in which to spell it out, so make those characters count by keeping your messages simple and straight to the point. Choose keywords and use them in all of the messages that you send. Include a call of action in each of your messages and always ensure that your messages are going to be beneficial to those who are receiving them.
Third, keep the offers that are sent interesting, but do not send them too often. No more than once per day, and always something that is valuable to the consumer. This could be a special sales day for SMS subscribers, a coupon or even a BOGOF offer.
Always send messages only to those who have opted-in to receive them. This is a part of the telecommunications laws, and not only do you want to not bother anyone, you'll probably just be wasting your time with the mailings anyway. If they wanted to hear from you they'd find a way. When you send messages to those who want to receive them and no one else, you can keep everyone happy and your business thriving. It is just that simple.
You see, that's the great thing about SMS marketing. It is tailored only to individuals who are actually interested in hearing what you have to offer to them, eliminating waste of time and hassle, as well as money marketing to those without a true interest in your company, products or services. No other form of marketing is tailored so precisely, so this is certainly a benefit that you can appreciate.
Make sure that you personalize messages that are sent as much as you possibly can without losing professionalism. Customers want to connect to you and when they feel they have built that personal connection your business will thrive. Make your messages to fit your audience, and always formatted like you're talking to an old friend.
Results with SMS marketing are positive, and it is estimated that it reaches 97% of all individuals that are targeted. These messages are read within 4 minutes of being sent, and provide immediate  results for that business. And it is what the people want. According to numerous surveys, customers preferred to receive coupons and special offers via their mobile phone than through any other source. Although SMS marketing should not be your only marketing effort, it is certainly most beneficial when it is combined with other efforts.
Getting the most from your SMS marketing campaigns means that you will be doing the most to benefit your company, and this means following all of the tips and advice listed above. Take it from the pros and get the results delivered that exceed your expectations.