8 SMS Marketing Rules You Should Follow
8 SMS Marketing Rules You Should Follow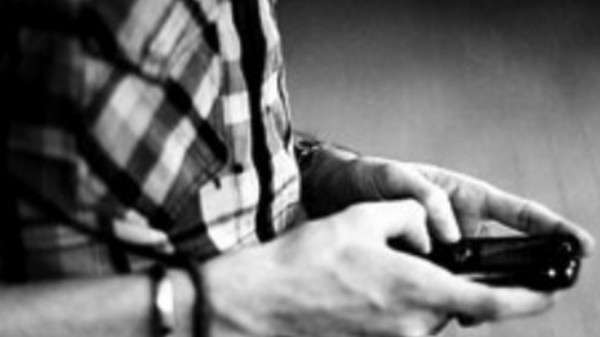 For sake of space we will assume that, by this point, you are already familiar with SMS marketing, or mobile or text messaging as many people call it. However, what you may not be familiar with is how this marketing strategy works, and how to make it work for your business. Breathe a sigh of relief, as we're here to make SMS marketing work for you, providing you with a total of 8 fantastic SMS marketing rules that you must remember.
Top SMS Marketing Rules
These 8 rules are the most important of all!
1. You're Happy, They're Happy, We're All Happy
Subscribers who are on your SMS marketing list are those who chose to be on your mailing or marketing list. Just as easily as they subscribed or opted-in they can unsubscribe or opt out. But, if you keep them happy, there is no worry of this happening. A happy customer makes for a happy company and everyone wins. Make sure that all of the offers and information that you are providing is meaningful and delightful and your list will only continue to grow. Coupons and special deals are crowd-pleasers, and you can also use the service for contests, special sales notifications, special discounts and so much more.
2. Maintain a Spam-Free Zone
Nobody likes spam. Nobody. Even your cell phone. If you're sending out multiple messages per day, sending out sales or non-informative messages, etc., this could be considered spam and it is a quick and easy way to lose trustworthiness and subscribers. You should allow the consumer to choose how often they receive messages from you, and info option is selected just keep the golden rule in your mind and send out only messages that re important, and no more than one per day.
3. Regular Business Hours
It is a must that you send your text messages during what is considered to be normal business hours. Usually this is between 8 a.m. and 9 p.m. sending messages before or after these times could greatly disturb late sleepers or those who go to bed early, among others.
4. Keep it Personal
Nothing is better for your SMS marketing campaign than creating personalized messages that reach the subscriber. Consumers like to feel close to the company, like they are a part of something special. The more personalized the message, the better. Make sure that you are fun and friendly in the message without losing your professionalism and never post anything that could be misconstrued.
5. A Call-to-Action is Necessary
You are limited in the number of words that you can place into a text message, however, make sure that you are not limiting yourself on the need to include a call-to-action.
6. Opt-Out Should be Easy
You want each and every person who signs up to be on your SMS marketing list to stay forever. This is not realistic. Not everyone will like what you offer, and that is okay. But you should ensure that you make it easy for them to tell you goodbye. This means that making opt-out just as easy as opt-in is an absolute must.
7. Do not Forget Other Marketing Methods
The SMS marketing stats are pretty impressive, without question. Why, with success rates as high as 96% and messages read in four minutes or less in more than 90% of all instances, text message marketing certainly has higher success rates than other marketing schemes. But this doesn't mean those are to be left behind. Email marketing, advertising, social media –these are just some of the additional ways to market that you should be aware of. Combined with text message marketing and you have the complete package.
8. Keep it Local
If you can personalize the messages, wonderful. But when you can localize those messages things heat up just a bit. Try to tailor your messages to the location, especially if you are a larger company.
With these 8 SMS marketing rules in place you can be certain that you are utilizing effective campaigns that get the results you want, time and time again.