The Future Of Text Marketing
The Future Of Text Marketing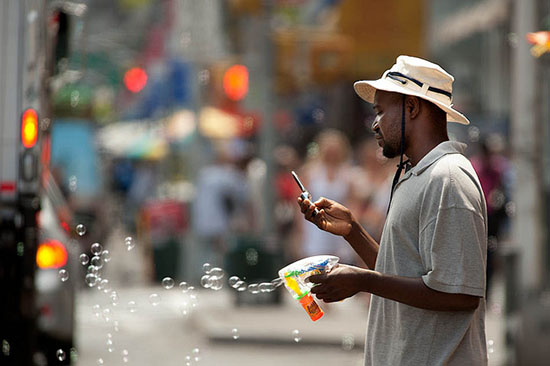 Text marketing has become a leading advertising platform that is still wide open for businesses today. It is without any signs that it is ever slowing down, even in the distant future. For the past several years companies of all sizes and of all magnitudes have used mobile marketing, or text message marketing as it is often referred to, as a quick, easy and efficient way of reaching a targeted group of people in an instant.
The trend in text marketing is actually headed for growth and one of the leading experts in the field -Marketingprofs.com predict that text marketing will grow to a $162 million market by 2017 from a $101 million in 2012 In USA alone. Marketingprofs.com is not the only expert to suggest this.
There have been numerous studies and surveys conducted concerning text marketing and its effectiveness, as well as the expected growth rates, all of which predict the same forecast: text message marketing is only going to continue to grow.
This is expected as a result of an increase in mobile applications and the rise in use of Smartphone. This messaging will still be popular especially because the cost is minimal because the data transmitted is only text which does not require businesses to invest a lot of time in order to send the information or even hire graphic designers.
Text mobile messaging will remain popular since it allows marketers the opportunity to send sharp, short, messages to potential consumers who in turn receive and consume the message immediately meaning less time is involved in the whole marketing process.
Having a great understanding of the foreseeable future of text marketing will allow businesses to plan effectively for long-term and also help in creating their own brand awareness. It makes it easy to determine the marketing methods in which you should be concentrating, helping eliminate time waste and loss of money.
It is expected that consumer to marketer messaging will see an upward trend in the future. This is where the consumer texts the marketer in cases of voting activities for example of a favorite contestant, sweepstakes or other mobile based contests.
The traditional way of marketing involving the marketer texting the consumer is also expected to grow since it is still one of the most efficient means for many marketers to get their products are services out there to consumers.
Travel agencies for example are expected to continue with marketer to consumer texting as they send service messages wishing their customers a good holiday or thanking them for booking, or even notifying them of extras, such as insurance, airport parking or foreign currency exchange.
In addition, sending of appointment reminders, coupon and promotional codes to consumers, is expected to remain a driving force for this type of marketing in the future.
So, you will definitely agree with me that  the future for mobile text marketing is bright for those who want to reach a  wide group of consumers with cost effective, timely, short, relevant and ] sharp type of messages whether they are  new mobile marketers, existing marketers and even small businesses.
This promising communication medium will prove to be quite beneficial for the consumers and different brands in the coming future.