SMS Marketing Statistics That Will Get You Thinking
SMS Marketing Statistics That Will Get You Thinking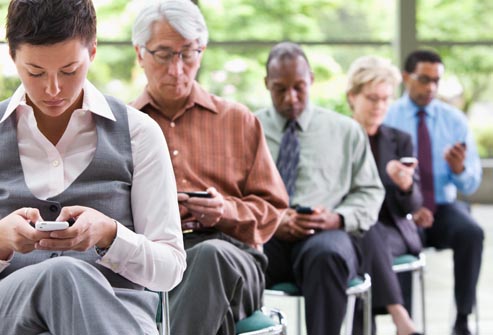 SMS marketing has been popular for many years, and recent years has seen a surge in the number of businesses that are utilizing SMS messaging for marketing purposes. The first SMS business marketing message was sent in 1999, and those almost 15 years has proven that patience brings good things. If you are a business owner looking into the many benefits of SMS marketing for your company is something that you should do.
The Popular Way to Reach Out and Touch Someone
As of right now SMS marketing is the easiest, most popular form of marketing for businesses small and large. Everyone has a cell phone these days that they carry with them all throughout the day. A majority of those people also use text message service from their company. Your message has good odds of being read, and since surveys indicate that more people prefer text message marketing to other forms of marketing, you could greatly benefit.
Here we will take a look at some of the SMS marketing statistics and help you discover why there is no better way to spread the word about your company, build more brand loyalty and so much more. These SMS marketing statistics will really make you think, especially if you've yet to implement SMS marketing into your business strategy.
A Look at SMS Marketing Statistics
The 25-34 year old female is responsible for the most text messages being sent from cell phones today. Women in this age bracket also happen to be responsible for the most shopping purchases made as well. According to studies, 58% of all women have 'opted-in' for one or more SMS marketing campaigns from a company. Men fall just underneath this number, with57%.
The average text message is opened and read within 4 minutes of it being received. This means that you can easily send out an offer for a slow night at your restaurant and have people in the door for dinner. SSM marketing works for any company, from restaurants and nightclubs to churches and retail establishments and all in between. There isn't a faster way to reach a consumer than with SMS marketing.
An additional statistic that you will think long and hard about -97% of all text messages are read. This number is higher than with any other form of marketing, including social media and emails.
Those coupons being sent to those on your SMS marketing list? There's a good chance they'll be redeemed. Not only do consumers prefer to receive these type of coupons, they are also 10 times more likely to redeem them than any other type of coupon. There is a great solitude in knowing that your efforts are not going to waste.
It takes only 7 seconds to send a text message, whether that message is being sent to one person or 1000 persons. SMS marketing is fast, and it is easy. It is also successful and a prime way to reach a wide audience of interested people.
The SMS marketing statistics speak for themselves, and you can certainly see those statistics are worthwhile of your attention. These are but a few of the awesome statistics  that you will enjoy.
The Bottom Line
These SMS marketing statistics are proof that SMS marketing works for your business. If you are looking for success, ensure that you turn to SMS marketing. These are real statistics! Any business can benefit with SMS marketing. These are just some of the SMS marketing statistics that will prove to you that SMS marketing is the way to help your business stand out from the crows. Do not miss out on the exciting benefits that are sure to come your way with text message marketing.