A Solid Text Marketing Strategy For Bars
A Solid Text Marketing Strategy For Bars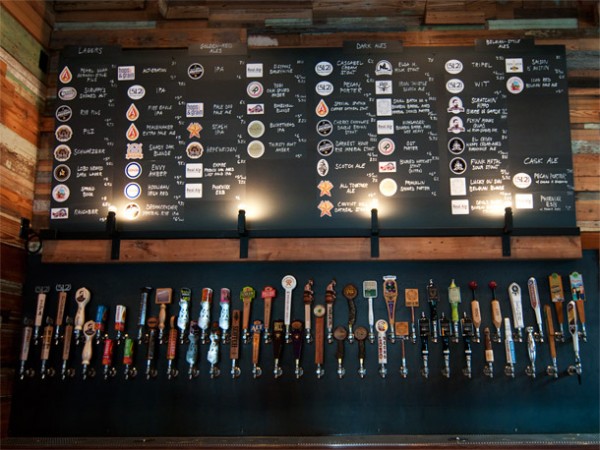 How many times per day do you see people checking their cell phones, pressing buttons on and otherwise fidgeting with it? Cell phones are a big part of most people's everyday life and they take them with them wherever they may go. It is estimated that around 95% of all Americans have at least one cellular device that is used each day.
These people are the people who will be receiving your messages when you use mobile message marketing…One of the biggest benefits that comes with mobile marketing for a bar is that the message is received in real time, on the person's cell phone so it is saw as soon (or very soon thereafter) as it is sent . As soon as the chime is heard, the message will be read. When you want to get people in the door of your venue, send out a quick text for a buy one, get one drink, a freebie when you bring a friend or admission free for ladies. They'll get the message the minute that you want them to get it and can greatly enhance the people filling your bar.
A Look at Text Marketing for Bars
Let's take a closer look at text marketing and how to use and benefit your bar with its use.
First of all it is important to understand that mobile message marketing is  the absolute best way to market, when used in combination with other efforts. It is the best way to market because it is highly effective at reaching the intended recipient.  Studies have shown that an average of 95% of all messages that are sent using mobile marketing are opened and read by the recipient within a time period of just 4 minutes! When you're throwing a good deal their way on the night they're looking to have a little fun, you can be certain that text marketing is going to work for you.
Text marketing benefits both the bar as well as the consumer, as it is convenient and offers great value for each set of people. It is certainly a method of marketing that can build a name for your brand while helping get more and more people inside of the doors.
Your first step in creating text marketing campaigns is to compile names for the list. You cannot simply grab names out of the hat, however, and you must gain these names and numbers by asking for it. If you offer a special offer, the subscribers will come. Your offer could be anything from free admission (if there is a charge) to a free shot or a free beer.
Keeping them there is another story, and you need to ensure that the offers you send once they have opted-in for your list are worthwhile of their time and attention. Keep the marketing to coupons, announcements of special events and promotional offers. Make sure that you do not go overboard sending the messages either, as too much of a good thing is never desirable. Once per week is suitable, unless of course there is something special happening in between these periods.
Put that Strategy to Work for you
A few effective ways to use text marketing for your bar includes:
Posting 'free shot' signs on the bar door…In return for subscribing to the SMS list.
Have a Contest…your contest can be used for a free tab or round of shots at the bar. It will get people in the door while helping you gain numbers for future marketing programs.
You can use text marketing to make up for slow nights. On a Wednesday evening when the venue is not as lively as you would hope, send out a mobile message for a free drink if you're in the door before 10 p.m. or some other sort of great discount similar in nature.
It is a good idea to mix things up if you want to really keep the commitment to remaining on your list alive. The plethora of ways that text marketing can be used is endless, and with a bit of creativity you can appeal to a larger audience.