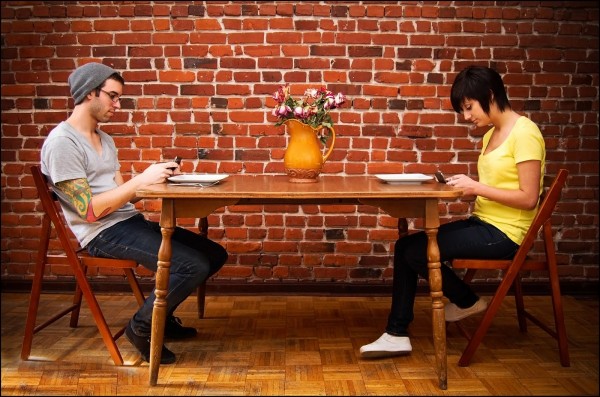 With examples of SMS marketing campaigns you will find it much easier to create your own successful marketing campaign for your company. We understand the importance of these visuals and offer to you seven great examples of SMS marketing campaigns that can greatly benefit you.
Examples of SMS Marketing Campaigns #1
Let's start with an SMS campaign conducted by restaurant giant McDonalds. Their marketing campaigns have proven successful time and time again and they continue to conduct much of their marketing via SMS. One campaign called the Merry Xmas in the Restaurant took place at an Italy McDonalds. This content allowed the customer to enter a special sweepstakes while they were eating at the restaurant for an instant win prices. All of the codes printed on the cups offered a prize, ranging from free mobile content to free food and prepaid credit cards. Within 5 weeks there were over 1.5 million people who had participated in this event.
Examples of SMS Marketing Campaigns #2
A brand new family restaurant opening in Memphis, TN used SMS marketing to announce their new concept. This was in 2011, and today the restaurant continues to use SMS marketing. They believe that text message marketing is responsible for helping their restaurant become successful enough to open a second location in nearby Jackson, TN. When the restaurant first began using SMS marketing they advertised a free entrée to anyone who opted in to receive their messages, redeemable on the second night of the restaurant opening. The restaurant has capacity to seat 250, and they had waits of up to 2 hours that night.
Examples of SMS Marketing Campaigns #3
Planet Hollywood Resort and Casino in Las Vegas, Nevada has another successful SMS story. This strip hotel offers more than 2,500 hotel suits with 170 stores, restaurants, gaming floors and more. During an SMS campaign Planet Hollywood provided prizes for those who opted-in to receive their message and upgraded to an A-List Player's Club membership. Prizes varied but included $10 in free game play and more. Their campaign increased membership by 13% and offered a 70% success rate!
Examples of SMS Marketing Campaigns #4
Ashley Furniture offered a secret sale for those who had opted in to receive their marketing messages via text. The sale was provided only to those on the list. This day provided more than $30,000 in profits for the Ashley furniture store, with 60% of those sales coming from the marketing.
Examples of SMS Marketing Campaigns #5
Free food is a great way to get the attention of most anyone. As mentioned in an earlier example, giving away free food can really provide optimal results for your restaurant. Small and large restaurants alike can benefit with the help of SMS marketing. To get members to opt-in, provide them with something free and special. Whether it is a coupon for free dessert, a free platter or a special BOGO deal, make it worthwhile and you will attract customers.
Examples of SMS Marketing Campaigns #6
Kraft Foods created an SMS promotion to highlight a new instant coffee they produced. The campaign offered customers who signed up for their mobile messages a free sample. The campaign resulted in Kraft gathering more than 400,000 sample requests and more than 80,000 mobile message opt-in offers.
Examples of SMS Marketing Campaigns #7
Nick's Hamburger Shop is a local South Dakota burger joint, locally owned and operated. Nick's uses SMS marketing and says it is responsible for more diners in their establishment. Some of the offers that Nick's has made available for their text message marketing subscribers include a free ice cream cone, buy two burgers and get one free and many others.
As you can see text marketing really works! Big names such as those listed above use SMS marketing, as well as the smaller companies, too. They use mobile marketing because it really works! And these are just some of the many well-known companies that use mobile marketing. Jack in the box, Office max, Macy's, JC Penney, TDGI Friday's, Guess, Shoney's, Office Depot, Electronic Express, taco Bell, Vans, K-Mart, Arby's –these are just a few of the names that utilize and benefit with SMS marketing. Allow these examples of SMS marketing campaigns motivate you to create your own successful campaign and reach extraordinary heights for your company.