6 SMS Marketing Benefits For Your Business
6 SMS Marketing Benefits For Your Business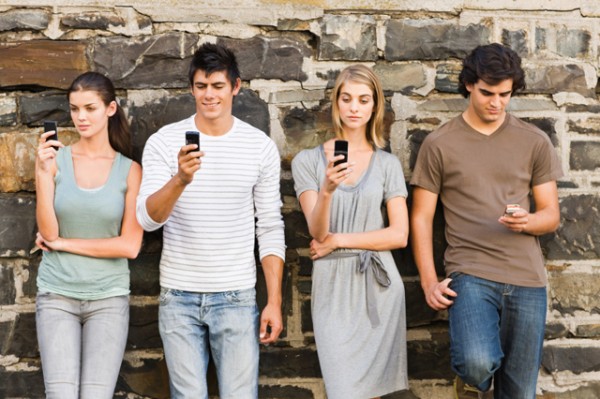 If you're not familiar with SMS marketing by now you're really missing out! SMS marketing is the new way to market to those people who really want your product or your service. They've asked to receive these messages from you and want to find something that interests the enough to make a visit to your store (or website, whatever you choose.) Those who utilize SMS marketing find it to be beneficial and time worthy, producing amazing results in a very little amount of time. The numerous SMS marketing benefits can help businesses small and large, and   with this form of marketing it is possible to increase brand awareness while also gaining customer loyalty and getting more customers inside of your doors.
6 SMS Marketing Benefits to Enjoy
What are some of the SMS marketing benefits that will come your way when you put this form of marketing into effect? Let's take a look at 6 of the biggest benefits that you will find.
1.  SMS Marketing is Affordable
Not every company is capable of spending large amounts of money on marketing. Fortunately SMS marketing is priced to suit the needs of all businesses. It is one of the most affordable marketing methods available, not to mention one of the most beneficial. If you are looking for a way to market your business without spending more than what is necessary, take a look at SMS marketing.
2. SMS Marketing Really Works
One of the very best SMS marketing benefits to companies small and large –it really works, and the results speak for themselves.
97% of all text messages are opened and read
Most text messages are opened within 4 minutes of being received
30% of all consumers who receive SMS marketing utilize with the brand as a result of this message
A mobile coupon is 10 times more likely to be redeemed than one cut from the paper
70% of the US population would prefer to receive special offers, i.e. coupons and promotions, via mobile messaging than from other sources
Compared to other forms of marketing, SMS provides a much more desirable result. Statistics also showed that email marketing produced only 22% read messages; 29% of tweets were read and only 12% of all Facebook posts.  SMS provides results!
3. Target Only those with a Genuine Interest in Your Product
Text message marketing is a way to tailor your marketing strategy to only interested individuals, as all who are on the list have 'opted-in' to receive the messages from you. Only those with a genuine interest in your services will opt-in for such messaging. This eliminates sending unwanted or unattended messaging while ensuring that you are able to efficiently build your brand.
4. SMS Marketing can Build New Relationships
While SMS marketing will certainly help maintain loyalty with those already familiar with your brand it can also assist in building new relationships with customers that may have had no idea that you even existed.
By offering a consumer something they cannot resist, such as a free meal, a free drink or discounted products/services with special deals like BOGOF, you are certain to get their name on the list. Continue offering such fantastic deals and you will keep them on your list and a loyal customer to join the crowd.
5. Reach Anyone at Anytime
With SMS marketing you have complete control over who receives your messages and what time they receive them. Send a message from your nightclub a couple of hours before the crowd is on the prowl for a great place to spend the evening. Send out a message for a free coffee early in the morning to the breakfast crowd. Announce a special sale on a slow day at your retail establishment.
6. Flexibility
With SMS marketing you have the benefit of flexibility. Send any type of message to any group of people that you would like –and at any time. Use SMS marketing to send coupons and promotions, to announce sales and new store openings. Provide customers with contests via SMS and be certain that you send new product announcements through text. But, those are just some of the ways to use SMS…it can also be used to communicate with employees. Schedule changes? Need extra employees to cover a special event? Other important news? There isn't a faster, easier way to reach everyone working at your establishment. There is a great deal of flexibility found with text message marketing, and that is certainly one of the great SMS marketing benefits that you can enjoy.
SMS marketing benefits are available for all businesses who utilize the service. Whether it is focusing on building new customers or keeping those that you already have, SMS marketing can certainly benefit you in so many ways.