Is Text Marketing Ideal For Your Restaurant?
Is Text Marketing Ideal For Your Restaurant?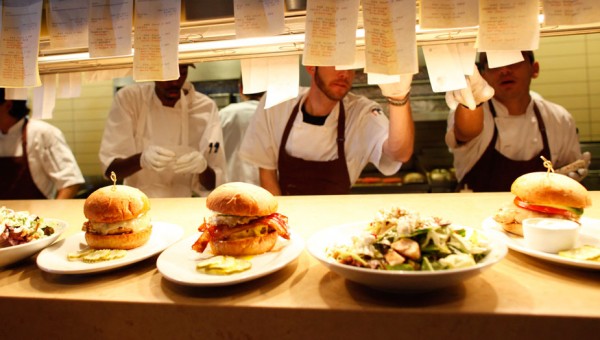 Restaurants are well suited to use text marketing as a way of increasing sales, capturing more customers and for creating more buzz about their business. Whether it is a fast food establishment, a full service, upscale restaurant or a casual chain, text message marketing is one of the most effective means of reaching a broad range of people.
Using Text Marketing
Most often, restaurants have readily available customer lists that can be utilized for text messaging. These lists can be created when customers often contact restaurants using their mobile number as their contact number, as they order meals or when reserving a table.
Restaurant owners can also engage potential customers to opt into a list, by having them send unique texts often referred to as keywords to a short code  or a dedicated mobile number in order to get a coupon or a certain offer. These texts should be strategically displayed on table tents, websites, on flyers, and on social media for them to capture the attention of potential customers.
You can also run a text marketing contest that engages your customers and helps to build your marketing list. The contests are always a ton of fun and really encourage participation from a wide variety of people.
It is important for lists to be segmented to various categories in order to send out more targeted text marketing campaigns to different groups. You can segment your list to include most responsive customers, occasional customers, late night customers and so forth. When you customize the offers you are ensuring that customers get exactly what they want and need, just as you will.
When sending your offer, ensure you send your message at a time that it is likely to generate maximum impact such as sending special offers one or two hours before dinner. Knowing when to send the message is of the most importance. Many marketing packages for text messages allow to pre-set the time in which the message will be sent. Use this option!
Increasing Sales with Text Marketing: The When and the How
Text marketing can be used by for a variety of messaging such as offering mobile coupons, sending new menu information or highlighting specials.
Text marketing can also be used to send reminders of an event or to remind customers that they can reserve a table during a special dinner. When their table has been set and is ready, a text message can be sent to the customer to inform them that all is set up. This in turn will encourage repeat business and help to build a better relationship between the restaurants and customers.
It can also be used as a medium for sending high impact photos that convey the actual prepared food for dinner, breakfast or lunch in order to create a visual appetizer for your customers.
When you keep your customers well informed, by instantly communicating to them about new menu or concerning chef's weekly specials, this helps to increase your brand awareness.
Lastly, you can use text messaging to reward your customers if they bring their friends to eat at your place. Something such as a free meal, dessert or appetizer is more than welcomed.