Chiropractors Can Realize Slew of Benefits With Text Marketing
Chiropractors Can Realize Slew of Benefits With Text Marketing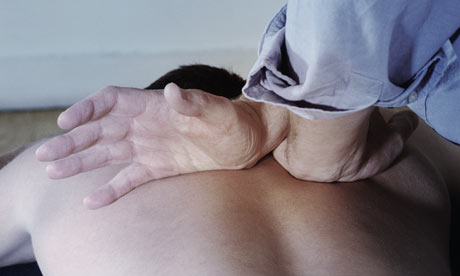 If you're a chiropractor, you know that the field is one with a great deal of competition and that all of the advertising dollars spent must be used in the most efficient manner. That means getting value for each of the dollars that is spent on advertising for your business. One highly effective method of advertising for your chiropractic practice is text marketing.
Text Marketing Ads Are Designed for Local Businesses
A text marketing advertisement has proven to be one of the most powerful tools for small to mid-sized local businesses and large businesses as well. There are a number of reasons for this.
1. There is an immediate impact.
2. Text marketing can be targeted to specific areas or individuals
3. It has a high open rate and high conversion rate
In other words, local businesses like chiropractic practices can especially benefit from the fact that Text marketing can provide immediate results. Offering special discounts, announcing new services or reminding people of a free seminar you're going to give will create a connection with patients and potential patients that they might just act upon.
Another benefit is that  you can specifically target a text. Perhaps you're giving a free talk on back pain and one of your Text marketing lists is focused on people who have acknowledged that as their major complaint. Reminding them of your discussion could result in their attending and deciding to become your patient.
Finally, the open rate on text messages makes this form of marketing a highly attractive manner of marketing. Around 90% of text advertisements are opened and read, and the conversion rate ranges between 10% to 30%. Those are amazing numbers for any business.
Low Costs and Low Risk
Overall, text marketing costs are very low and among the lowest of all advertising methods. Going with a service that provides you with various plans based on usage is one way to make sure you are spending your advertising dollars well. You don't want to pay for services that are not of value to your business.
As Powerful as You Make It
Text message marketing has potential for chiropractic offices small and large. The advertisements are short and concise, always  to the point, which means they can be targeted easily. Also, the fact that they are short means that people know when they open to read them they will be spending just a few seconds reading what is being said.
This is a wonderful way for chiropractors to quickly connect with consumers while they are on the go, have little time to waste and those who may not want to be bothered with going to a website or checking their email. Use this marketing tool to generate return visitors, connect to potential patients and to offer those already on your list useful information and special discounts.