Text Message Marketing Ideas for Restaurants
Text Message Marketing Ideas for Restaurants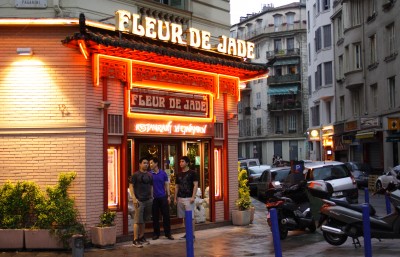 As businesses look for new, more effective methods of marketing their restaurant, the opportunities  to promote their offerings continues to grow. One of the newest marketing methods being used nowadays is called text message marketing. SMS marketing, as it is also often referred to,  utilizes an individual's mobile phone for communication from your restaurant. In the few years that it has been available it has proven to be a success for not only restaurants but an assortment of other types of businesses as well.
Why SMS Marketing?
With more than 6 billion people with access to one or more mobile phone devices you can see why text message marketing is big business. Sending a text message to a consumer who has opted in to receive your services delivers that message in real time. There is no wondering if they received the message or if they are interested in the information that you are sending, since they've opted to receive your messages and text message marketing has a proven 90 percent success rate.
Restaurant Marketing with SMS
There are a variety of ways that a restaurant can use text message marketing for their benefit, including the following.
Sending Coupons: Restaurant goer's are always looking for a great place to eat, but they want it to be a place where they can get an affordable meal, too. By offering special coupons to those who subscribe to your SMS list you can ensure that you are giving all of your customers the very best deals each and every time they patronize your restaurant.
Contests: A contest is yet another way to use text message marketing. It makes the giveaway so much easier for everyone, including yourself and your customers. Make it an exclusive-deal for SMS subscribers only to keep things interesting and possibly gain more text message marketing subscribers.
Weekly Specials: Does your restaurant offer a weekly special menu item? If so tell those who are subscribed to your text messages about this special. Give them a heads up and  they can plan their week and their menu accordingly.
Promotional: Whether your restaurant hosts musical events or pool tournaments or eating contests or something else, text messages are a great way to tell customers about what is going on.
These are just a few of the ways that you can utilize SMS messaging and enjoy a mound of benefits. As you can see the possibilities are endless!
Getting the Text Message Subscribers
There are many ways that a restaurant can attract an individual to joining their text message marketing program. One of the best is to offer a special, enticing freebie for new subscribers. You have unlimited possibility with text message marketing ideas for new subscribers, from offering a free entrée or dessert when the message is shown on their next visit or a coupon for a discounted meal during this visit.
Other suggestions for getting those subscribers:
Announce your text message opt-in on your social networking sites
Send messages to those already subscribed to your newsletters
Promote the news on credible websites other than your own